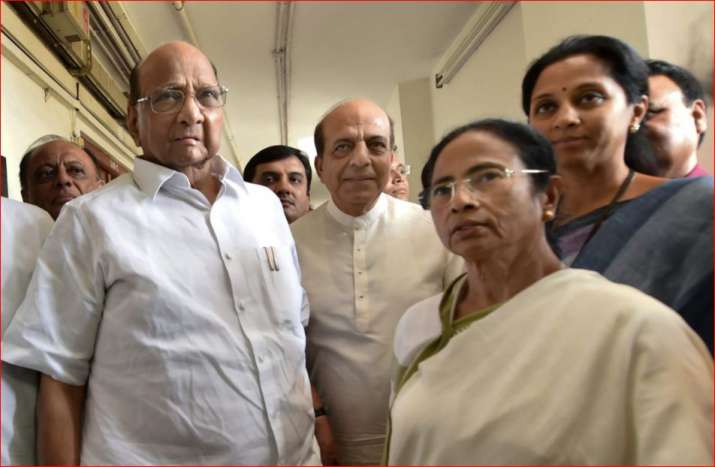 Launching a scathing attack on Narendra Modi-led government at the centre, West Bengal chief minister Mamata Banerjee today said that it was time for the BJP to "pack up and go". 
Mamata alleged that issues like demonetisation and bank frauds have affected people at the grassroot level adding all opposition parties should work together to oust the saffron party.
"We want all opposition parties to work together. We should help the strongest opposition party in state to fight the BJP. It should be one fight," Mamata Banerjee told media persons after meeting a host of opposition leaders in New Delhi today.
"People are against the BJP. I have travelled to all the states. I know the mood of the people. Issues like demonetisation, GST, bank fraud have affected people even at the grassroot level. The time has come for this BJP to pack up and go," she added.
Mamata Banerjee met NCP chief Sharad Pawar, Shiv Sena MP Sanjay Raut and RJD MP Misa Bharti in the national capital.
Mamata Banerjee said that 2019 Lok Sabha elections will certainly be interesting.
"When political people meet then of course they will discuss politics, there is nothing to hide in that. The Lok Sabha election of 2019 will certainly be very interesting, Mamata Banerjee told media persons.
The West Bengal chief minister also said that she will meet BJP leaders Shatrughan Sinha and Yashwant Sinha, Arun Shourie and others on Wednesday. 
Mamata added that since Sonia Gandhi is presently unwell, she will meet the former Congress president after her recovery.