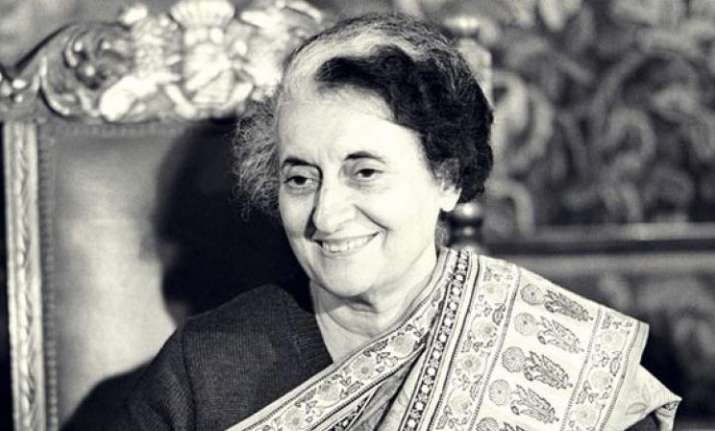 Forty-three years ago, a national emergency was set in motion by the Indira Gandhi government and was in place for 21 months till its withdrawal on March 21, 1977. It was on the night of June 25-26 when the 1975 Emergency was officially issued by the then President Fakhruddin Ali Ahmed. The presidential proclamation said "the security of India is threatened by internal disturbance". 
According to Article 352 of the Indian Constitution, a national emergency can be imposed when there is a "grave threat" to the security of India or any of its territory due to war, external aggression or armed rebellion. Such an emergency can be imposed by the president on the basis of written request by the council of ministers headed by the Prime Minister. 
In India, the emergency provisions are such that the constitution itself enables the federal government to acquire the strength of unitary government whenever the situation demands.
According to Article 256, that pertains to failure of constitutional machinery in state also known as the President's rule, if the president on Governor's report or otherwise is satisfied that the situation has arisen that the government can't be carried in accordance with the constitutional provisions, he may issue State emergency.
While on the other hand, Financial Emergency can also be declared by the President under Article 360 of the constitution if he believes that the financial stability or the credit of India or any part of its territory is threatened. 
What happened in 1975?
The 1975 Emergency was the third national emergency, first one being in 1962 when China invaded India while the second one was in 1971 during the war with Pakistan. 
The 1975 Emergency order gave Indira Gandhi the authority to rule by decree wherein civil liberties were curbed. During the 1975 Emergency, opposition leaders were arrested, elections postponed, anti-government protests crushed and press censored. Some laws were even rewritten to suit the government. Draconian laws like MISA were strengthened. The government suspended the right to move court for enforcement of Fundamental Rights. Also, an external Emergency was already in place even before the imposition of the internal one.
With the suspension of the fundamental rights, several citizens, journalists and politicians including opposition leaders like Vijayaraje Scindia, Jaiprakash Narayan, Morarji Desai, Chaudhary Charan Singh, Atal Bihari Vajpayee and Lal Krishna Advani were arrested without any trial.
Threat to national security and bad economic conditions were cited as some of the reasons for the historic declaration. In Tamil Nadu, the Karunanidhi government was dissolved. The DMK leader's son M.K. Stalin was arrested amidst protests under the Maintenance of Internal Security Act.
Fresh elections were called after the Emergency officially ended. Congress lost by a large margin, resulting in the Janata Party's Morarji Desai becoming the first non-Congress Prime Minister of India.