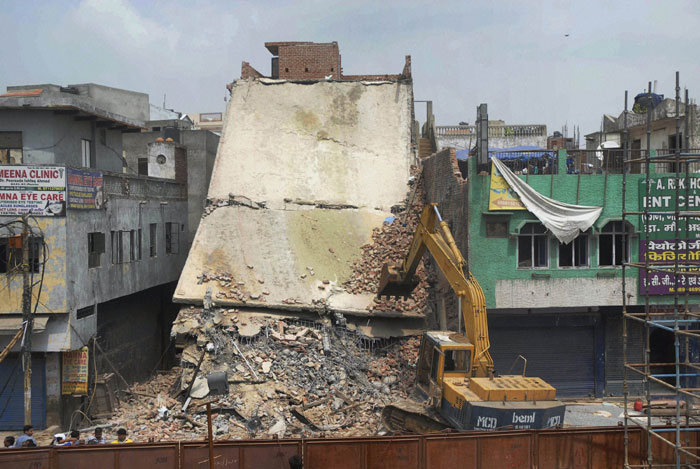 A woman was reportedly killed after a four-storied building collapsed in Azad Market, New Delhi today evening.
As per reports, people are still feared to be trapped under the debris and a search operation is on to rescue them. Till now, two persons are said to have been rescued.
The rescue operation is being carried out by eight fire teams on the accident spot. Teams from the NDRF and the Delhi Police are also on the spot to carry out the rescue operation. 
Earlier, a three-storey building collapsed at Azad market in 2013, killing the owner and his son.