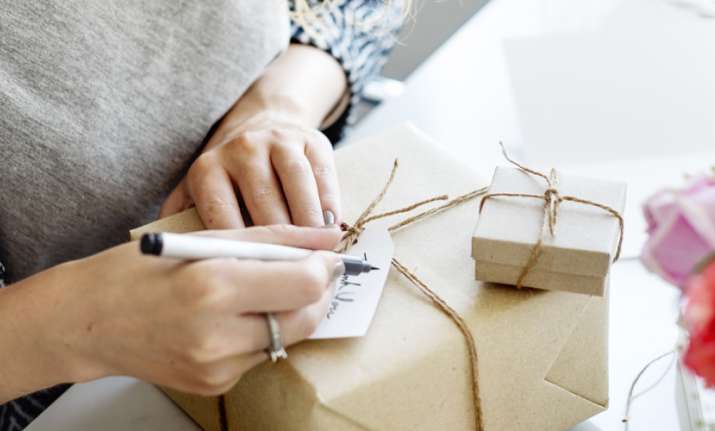 They say, if your friendship lasts for more than seven years with a person, it lasts for a lifetime. It is logically true, you know why? You have accepted that person as a part of your life with his/her virtues, kindness and of course, imperfections.
Well jokes apart, we all agree that every relationship is special and has its own charm. And when it comes to friendship, we are possessive of our friends because of the closeness we share with them. For the same, we always express our feelings to them in different ways, just like we behave with our family members. We  show every emotion to our close friend, be it; love, care, or anger.
This time, this friendship day, we curated a list of five gifting ideas for your friend to show your love.
1. Walk down a memory lane - Sweet or even weird memories is something we can either laugh or cherish upon. This is why, our first suggestion on the list is something that will put your friend in a nostalgic state. Gifts like -memory book, photo frames, or taking a friend to your signature spot (particular restaurant, cafe, park or road) would also do the trick!
2. Personal touch with personalised gifts - By personalised gift, we don't, don't mean cliched printed mugs, t-shirts, or cushions. Though the idea is same, but choose your items and the text/picture on it wisely. Pick up on their daily use products like visiting card holder, pen holder, passport holder, or a laptop sleeve with cool prints or their name written over it. This way, they will actually take your gift in use and be thankful for your gesture.
3. Treat them with sweet food - Well, who doesn't like a dessert delight? And in case your friend is one of them, we have a solution for that as well. For sweet-tooth people, you can gift them from cookie jars to containers of chocolates and candies. If you friend doesn't like too much sweet, you can bake a low-sugar home-made cake for them!
Tip: You can also replace flowers with chocolates in a bouquet these days. Remember, chocolate bouquets are really trending!
4. Be creative and unique in your ideas - Showing your creativity is the best easy way to impress anyone, especially when it's your friend who'd know you and your levels of procrastination. So, be creative in your gifts be it a handmade item or a purchased gift. For handmade ideas -you look for various DIY videos, or go with classic handmade cards. To be creative in purchasing a gift, you can busy fancy plant pots, wind chimes, dream-catchers, or quirky coasters.
Tip: You can also buy electronic gadgets like music speakers, headphones, or hair-straightener.
5. Stationery or literary items would also do - Bookworms and stationery lovers will love you for the rest of their lives for this one, we promise! You can buy gifts including books, magazine holder, work-station accessories, and stationery items for your friend to tell them that you care!
This friendship's day, love all your friends and show them that you mean it!