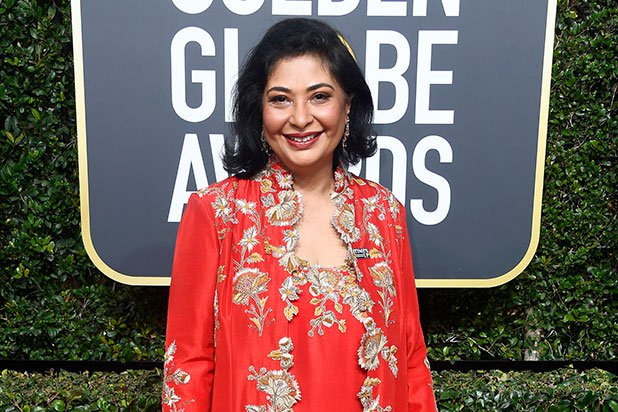 Most of the attendees of Golden Globe Awards wore black in protest against sexual abuse in Hollywood and American television industry. However, in total 'blackout' there was one woman who was glowing in her bright red dress. It was not that she didn't support sexual harassment victims but her reason of wearing red was an innocent one.
Meher Tatna, the president of HFPA (Hollywood Foreign Press Association), the organisation behind the Golden Globe awards was also in solidarity with Me Too movement, however she didn't wear black. When questioned about the same, she said,''My mom and I planned this together a couple of months ago, it is a cultural thing," she explained in her speech. "When you have a celebration, you don't wear black. So she would be appalled if I were to [have] worn black. And so this is, for my mom.''
Now can you relate with why she didn't pick up black dress? Don't you remember how many times our parents have told us not to wear black on auspicious days? 
Talking about her mom, she further said, ''She is watching in Mumbai. Well, maybe not the live show, but she will watch. I love you, Mom.'' Meher flaunted her Time's Up button which signifies that the time is over when powerful used to exploit others.
Keep checking this space for all updates.