Follow us on Whenever you hangout with friends or feel like ordering something at home, the first thing that comes to your mind is having a "pizza".
Indeed, who doesn't love it? Nowadays, it seems, it has become a universally loved food and the best part is that you can have it just like the way you want - for example, your choice of toppings, ingredients and even crust!
Many people even make pizza at home with the help of oven but what if we tell you that you can make the yummy pizza without using an oven also?
Surprised?
Well, it's possible. You can make your favourite pizza on a tawa as well and that too quite easily by simply following the below-mentioned steps:
Also Read: Easy-to-make recipe 2: Yummy creamy pasta in easy steps
Ingredients:
Maida, oil, salt, sugar, instant yeast, capsicum, baby corn, diced paneer, onion, pizza sauce, grated mozzarella cheese, oregano
Method:
1. Take 2 cups of maida and strain it in any utensil. Add instant yeast, oil, salt and sugar in it and mix well. Now knead maida with the help of lukewarm water. (In case you are using dry yeast then instead of instant yeast, mix it in sugar and lukewarm milk so that it becomes active.)
2. Knead the dough for 5-7 minutes till it becomes soft. Now take a bowl and apply some oil to it before placing the dough in it. Leave the dough for 2 hours. Alternatively, you can also use the readymade pizza base available at confectionery stores.
3. Take 1 capsicum and onion and slice it into thin pieces. Take 3 baby corns and cut them into small round pieces.
Also Read: Easy-to-make recipe: Lemon ice cream in easy steps
4. Now cook these vegetables along with diced paneer for 2-3 minutes.
5. Make a round ball out of the dough and make a ½ cm thick chapatti with the help of dry maida for the pizza base.
6. Place the pizza base on the preheated tawa/pan. Incase you are using a non stick tawa/pan, grease it with oil before you place the pizza.
7. Cover the pizza and cook it till the lower side turns a little brown. Now flip the pizza as you lower the flame.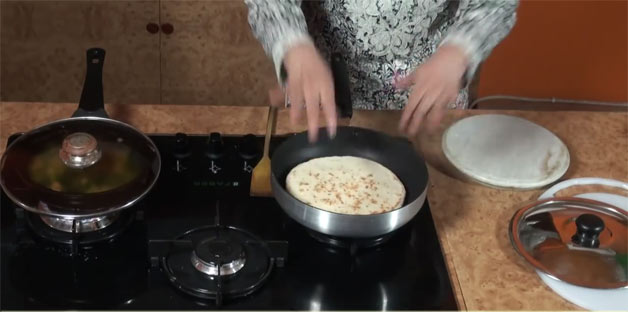 8. Take ½ cup of pizza sauce and spread it on the pizza to make a layer. Now garnish it with capsicum, baby corn, paneer and pizza. Take ½ cup of mozzarella cheese and sprinkle it on the pizza.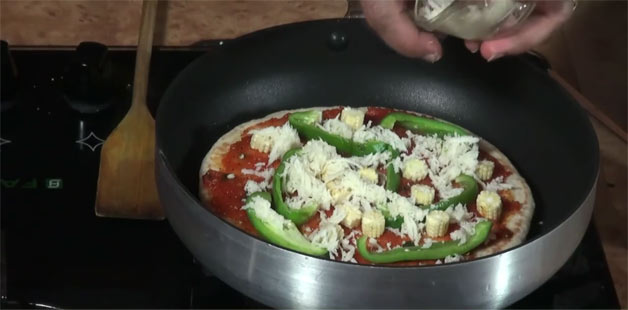 9. Cover the tawa/pan and cook the pizza for 5-6 minutes on a medium flame till the cheese melts and the lower side of pizza gets a little brown. Make sure you check it after every 2 minutes so that it does not get over cooked.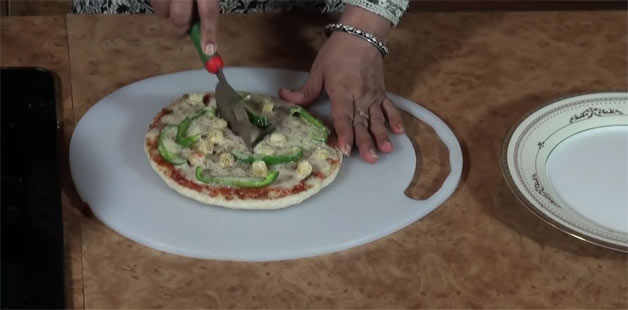 Yummy tawa pizza is ready to be served. Sprinkle some oregano on it before serving.