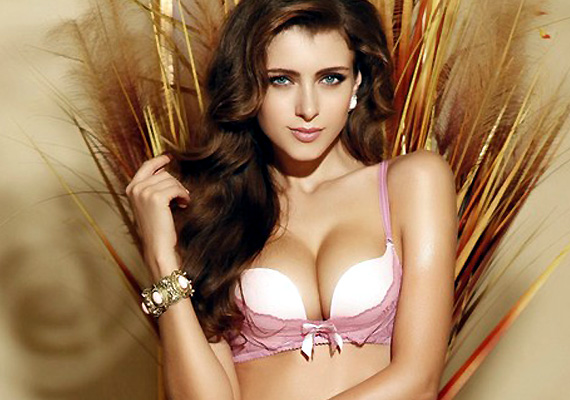 New Delhi: Style experts say a woman should choose her innerwear carefully as it can make or spoil the entire look of an outfit.
If you wear a stylish halter neck dress, go for silicon innerwear. Opt for c-string thongs if you wear a body hugging tee or off shoulder dress as it enhances the look.
Leading online innerwear brand, Under Cover Lingerie, offers five must-have designer innerwear for modern women.
Silicon innerwear:
It's a must have for a bride-to-be. Silicon bras go well with the backless blouses, halter neck gowns and off shoulder dresses. A woman should always be careful of the innerwear because it can kill the overall look of the outfit. The price ranges between Rs.699 and Rs.799.
Glamorous nightwear:
Apart from the designer or daily-wear lingerie collection, a bride-to-be should purchase nightwear with the sensuous cuts and designs available in bold and bright shades like red, golden, silver, copper, black. The price range starts from Rs.1,700 and goes till Rs.2,000.
C-string thongs:
If you usually wear body hugging dresses, fitted jeans or pants, you need to have a c-string thong in your wardrobe. It is not only comfortable but also enhances the overall look of the attire. The best part of wearing a C-String thong is, it accentuates your back, providing you the perfect posture for that body hugging dress. The price varies from Rs.599 to Rs.800.
Role play costumes:
Surprise your spouse with role playing costumes. It includes lingerie along with the accessories like matching headbands, bracelets, sunglasses and gloves. Designers say that such costumes add the element of fun and glamour. The price range starts from Rs.699 and goes up to Rs.2,999.
Stockings:
Modern day brides should always carry a pair of thigh high, fishnet stockings. You can wear it with your lingerie to make it more sensuous and glamorous. The price ranges between Rs.499 and Rs.599.