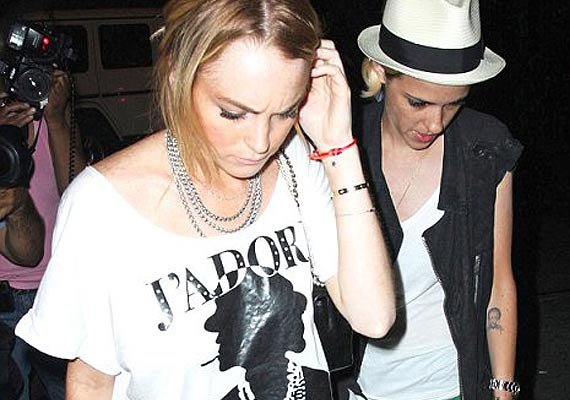 London: Actress Lindsay Lohan has got her face emblazoned in sequins on a sweater by British fashion label Ashish.
The 28-year-old actress shared a picture of her wearing the new creation on a photo-sharing website Instagram Friday, reports dailymail.co.uk.
Ashish's Instagram page followed up by also sharing the star's photo featuring the new top, writing "Regram from @lindsaylohan wearing her #lindsaylohan #sequin #portrait by #ashish".
The "Mean Girls" star now joins the ranks of the other famous faces such as Kim Kardashian, Kanye West and Miley Cyrus, whose heads were adorned on similar sweaters.
Lohan completed her look with heavy eyeliner, red lips and a funky orange cap. In the picture, "The Parent Trap" star was surrounded by black bags, a purse and a bowl of fruit in the cluttered room.