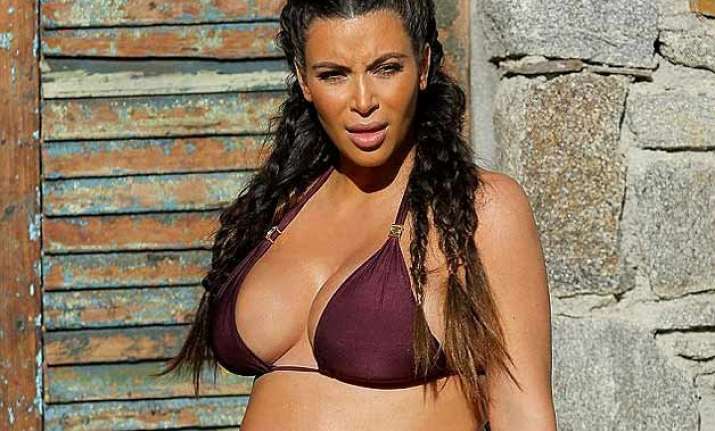 Kim Kardashian trying her best to get pregnant
Los Angeles:
Reality TV star Kim Kardashian has reportedly hired a fertility chef, pregnancy personal trainer, as well as cupping therapist in a bid to get pregnant again.
"Kim has hired a 5,000 pound-a-month specialist chef to ensure all her meals are packed full of fertility-boosting ingredients. Her new diet is full of fishes, rich in omega-3 fatty acids, which her chef says the body needs for optimal fertility," a source told mirror.co.uk.
Kim's husband Kanye West was said to be on a special diet too to match his wife's.
As for the personal trainer, he was responsible to teach Kim conception-boosting exercise. The reality TV star has also hired a Chinese herbal doctor.
"Kim's struggles to get pregnant is taking over her life, and she's willing to do whatever it takes," the source said.
Kim Kardashian and Kanye, who have been married since 2014, welcomed their first child together, daughter North West, in June 2013. In various interviews, including on her famous reality TV series 'Keeping Up With the Kardashians', Kim has repeatedly mentioned about her struggle to have more children.