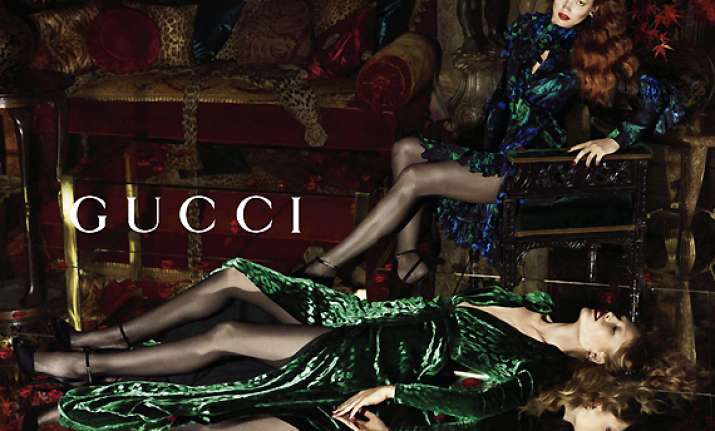 Rome: Italian fashion house Gucci unveiled a collection at Milan Fashion Week that evokes romance and feminine sensuality using silk, patterns and dark tones.
The legendary fashion house's long dresses, combined with bare backs, will be out for the next fall-winter season.
The collection is aimed at women with refined tastes who want to make a statement wearing military-style boots with high heels that accent their femininity.