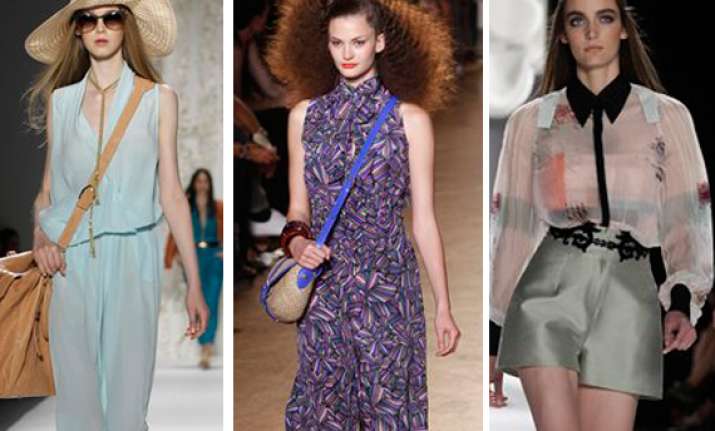 New York: The biggest trend in fashion for the new year might just be that there isn't anything especially trendy. Based on runway and retailer previews, the must-have look in 2013 could be menswear-inspired and tailored, or ladylike chic.
Colors are bold and bright, or graphic black and white; fabrics are slinky and silky, or textured and tough.
And pick your silhouette: There are both short sexy minis and long flowing maxis to be had.
Check off dressed-up shorts, jumpsuits and slinky mermaid gowns.
It was largely the same story for fall 2012 -- and spring before that. 2011, too.