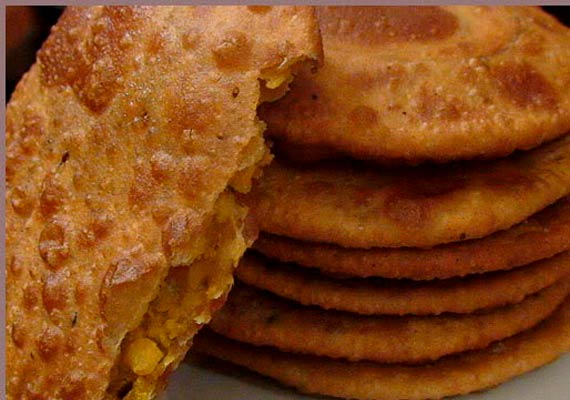 Image courtesy: asha-oceanichope.blogspot.com
6. Dal Puri- Not just it sounds delicious but it tastes even better. Indians love puri but dal puri is another level of happiness.
The Bengal gram stuffing of the puri makes it more filling and obviously yummier and while it's a Dussehra special recipe, you don't need a special occasion to wait for it.
The Dal puri is made even in normal days in a Bihari family and is happily severed with a spicy 'sabji' or curd.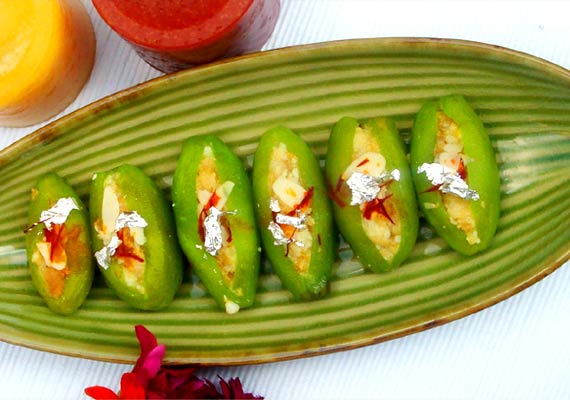 Image courtesy: swatisculinare.blogspot.com
7. Parwal ki Mithai-Yes! Parwal is a vegetable but its mithai is quite a famous sweet in Bihar. Nonetheless it is fantabulous to taste, and is made by stuffing the pointed gourd with khoya, giving it the right balance of sweet, salty and healthy.
So next time if you get opportunity to try this unusual mithai.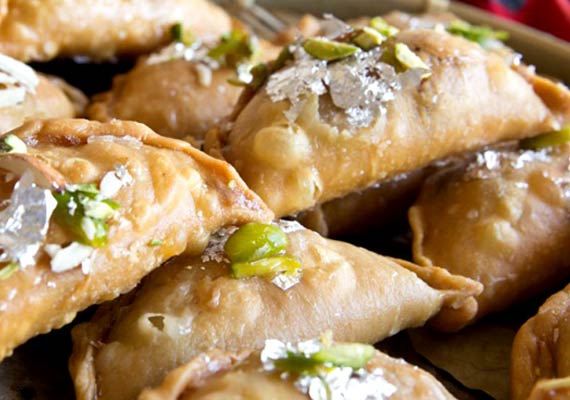 Image courtesy: www.mellownspicy.com
8. Pedakiya/Gujiya- Pedakiya is the Bihari name for Gujiya. Probabaly Bihar's most famous fried sweet, the pedakiya is made by stuffing flour stuffed with suji (semolina), khoya or grated coconut and is made on almost every occassion.
Whether its Holi, Teej, Diwali or Chatt you can expect Pedakiya or Gujiya as one of sweet dishes in Bihari family.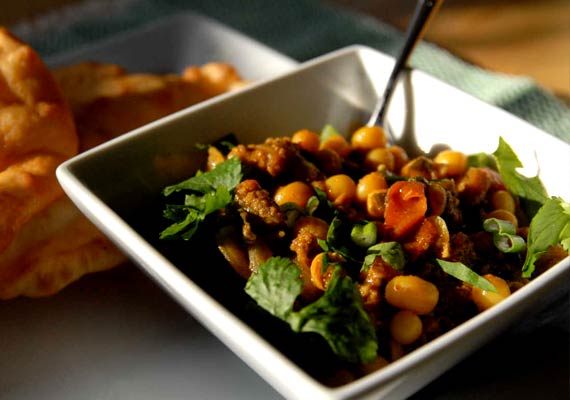 9. Chana Ghugni- Chana Ghungni is popular as snacks in Bihar. While a lot of Bengal gram is used as stuffing, this particular dish is the Sunday breakfast special.
And this spiced up recipe tastes better good too. Chana Ghungi is made in two ways; in some houses it is dry while in others it has gravy.
No matters which form of Chana Ghungni you are trying, you will it all the way.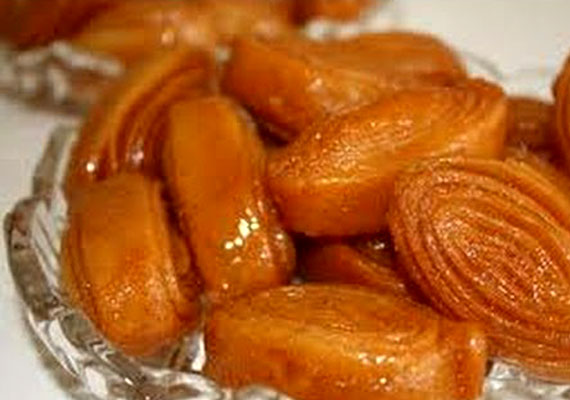 10. Khaja- This wafery sweet snack is made from flour and sugar, is deep fried and then dipped in hot sugar syrup.
Khaja is has a strong sweet taste, so all those who has sweet tooth can taste Khaja for sure.