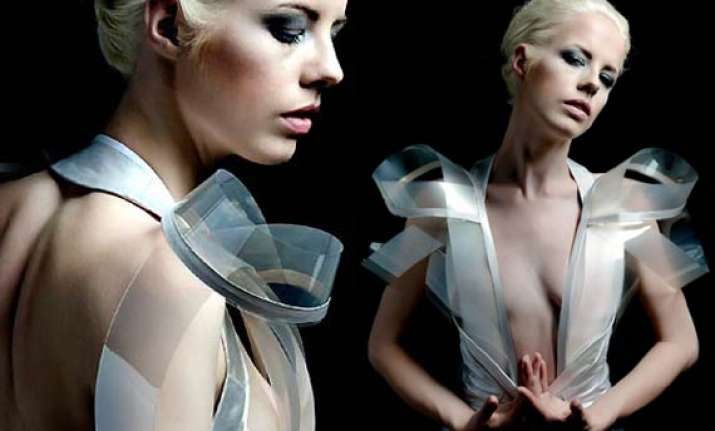 Move over smart bras, here's a dress that can tell when you are turned on and not only this it even turns transparent.
This tech-savvy couture dress has been intricately designed and launched by Studio Roosegaarde, a China based "social design lab for interactive art, fashion, and architecture" and INTIMACY, a Netherlands based "2.0 is a high-tech fashion project exploring the relation between intimacy and technology."
What makes the fabric of the dress so unique is that it is made out of opaque smart e-foils that grow out to be transparent depending upon how close and personal encounters with people are noted.