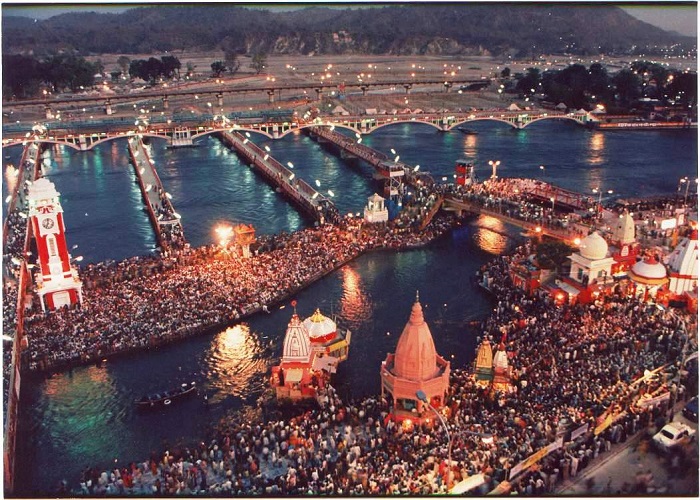 Mass Hindu pilgrimage Kumbh Mela is now recognised as India's cultural heritage by UNESCO. It has now been inscribed on the UNSECO's Representative List of Intangible Cultural Heritage of Humanity. The Intergovernmental Committee for the Safeguarding of the Intangible Cultural Heritage under Unesco inscribed Kumbh Mela at its 12th session at Jeju in South Korea, the External Affairs Ministry said on Thursday.
This inscription is the third in two years for India following the inscriptions of yoga and Nouroz.
Prime Minister Narendra Modi expressed his feelings on the same on Twitter. Here's what he tweeted: 
A matter of immense joy and pride for India. https://t.co/eKBPUh2fMj

— Narendra Modi (@narendramodi) December 8, 2017
The Unesco Convention for Safeguarding the Intangible Cultural Heritage, adopted in 2003, defines intangible cultural heritage as the practices, representations, expressions as well as knowledge and skills that communities, groups and, in some cases, individuals recognise as part of their cultural heritage.
According to the ministry, the Intergovernmental Committee observed that Kumbh Mela is the largest peaceful congregation of pilgrims on earth. The festival, held in Allahabad, Haridwar, Ujjain and Nasik, represents a syncretic set of rituals related to worship and ritual cleansing in holy rivers in India, Unesco said.
"As a religious festival, the tolerance and inclusiveness that Kumbh Mela demonstrates are especially valuable for the contemporary world."
The statement said that the Committee "also took note of the fact that knowledge and skills related to Kumbh Mela are transmitted through the Guru-Shishya 'parampara' (guru-student relationship) by way of saints and sadhus teaching their disciples about traditional rituals and chants in order to ensure the continuity and viability of this festival in perpetuity".  
(With IANS Inputs)