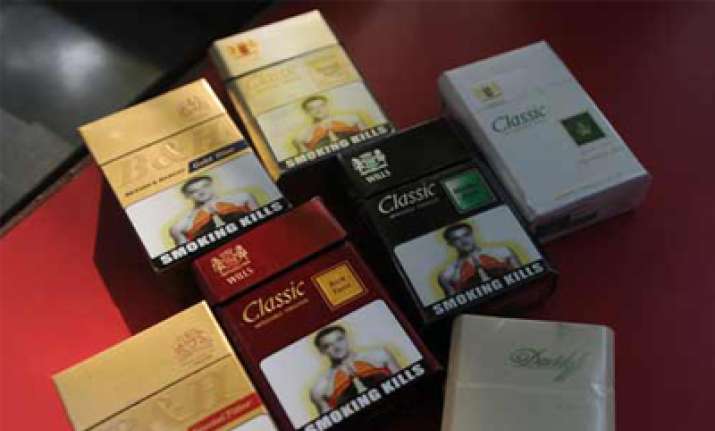 India has moved to third position this year from 136 in 2014 in having pictorial health warning on tobacco products in the world, according to a latest report by the Canadian Cancer Society.
The top two countries are Nepal and Vanuatu, each with 90 per cent health warnings on tobacco products, the new Cigarette Package Health Warnings International Status report said.
India, which was ranked 123 in 2012, shares this year's feat with neighbouring Thailand.
Australia, Sri Lanka, Uruguay and Brunei are at the fourth position in the latest report. 
"By implementing 85 per cent pictorial health warnings front and back on all tobacco packages, Indian Government has set up an example for making India a global leader and sending a strong message to the global community about India's commitment to reducing tobacco use and the sickness and poverty it causes," said Bhavna B Mukhopadhyay, chief executive, Voluntary Health Association of India.
"We have successfully implemented, from April 2016, the large pictorial health warnings occupying 85 per cent of the principal display area of tobacco packs and on all forms of tobacco," Union Health Minister J P Nadda said.

 
In May 2016, the Supreme Court had directed that tobacco packs would have to hold on to the 85 per cent pictorial warning norm as a public health requirement.