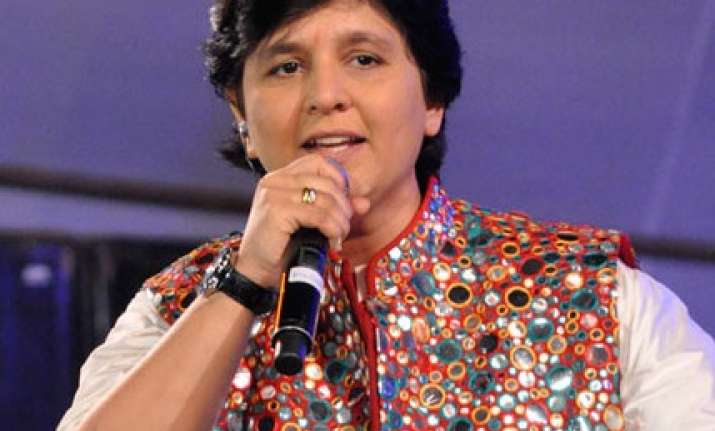 Navratri 2017 is just 1 day away and dandiya enthusiasts can't wait for the big nine nights. The festival, which will begin from September 21 and will be celebrated till September 30 is all about garba, dandiya raas and fun. And, all these are incomplete without Falguni Pathak songs. The Garba Queen is the most renowned name in the dandiya circuit who, made her professional debut in 1998 and developed into an artist with a large fan base across the nation. Navratri is celebrated in the form of garba and dandiya mostly in Maharashtra and Gujarat. Dressed in traditional Gujarati attires, people celebrate the festival with some foot-tapping numbers in full swing. So, what you waiting for? Here are some popular Falguni Pathak songs that you should keep in your Navratri playlist this year.
Falguni Pathank's Navratri Songs for Garba and Dandiya
Pari Hun Mein
This soulful track from Falguni Pathak has emerged as one of the most popular dandiya songs and, Navratri festival is just incomplete without it.
Saawan Mein Morni
Falguni Pathak has sung this song beautifully and gives immense pleasure to listen the same. A small beginning of love story has been shown which is cute. This track is popular and is usually played during Navratri without fail.
Maine Payal Hai Chhankai
This 1999 music video tells a cute little story about a girl and a boy in the most melodious way. This song has the cutest ever puppet show! 
Indhana Winva
This Falguni Pathak number is a must for your Navratri celebration as the song really uplifts the feel and magic of the festival. 
O Piya
The Gujarati influence was quite dominant in this song. Sriti Jha, who is now a popular TV actress, first appeared here.
With her Ruparel Navratri Utsav 2017, Falguni Pathak is all set to make your Navratri celebration all the more special. The Dandiya Queen will be performing for the first time on Maharashtra's biggest ground Late Shri Pramod Mahajan Sports Complex of Borivili, Mumbai from September 21-September 30 2017.
For more lifestyle news and updates, follow our Facebook page