Follow us on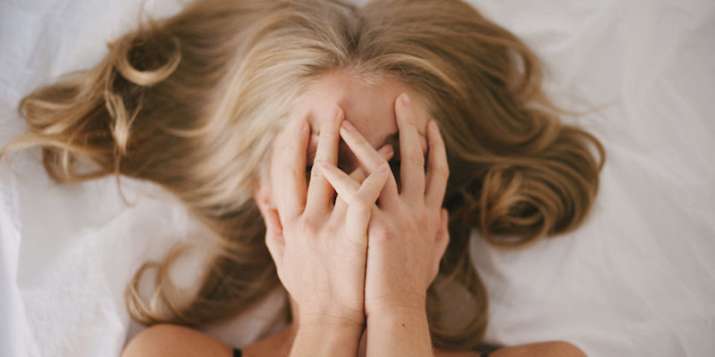 Let's just speak it out. First day of the period is not as easy as the non-bleeding population thinks. It wreaks havoc on our day. We can't focus on the task at hand as our mind is so preoccupied in dealing with the throbbing pain. What can we do? Ask for a day off from work when we know we're not going to get one. Menstrual pain has been dealt with so much apathy in our country and this lack of menstrual leaves reflects greatly of this attitude. 
Women are expected to man-up the pain, even though the problem isn't something that a 'Man' could deal. So what's the solution? Most of the women end up taking pain-killers that does more harm than good in the long run.  But thankful to these two companies, Culture Machine and Gozoop which have brought new women-friendly policies into their company. Women working in these companies can now take leaves on the first day of their periods. It was initiated by Culture Machine, a Mumbai-based digital entertainment machine and then picked up by Gozoop. 
Also Read: Viral Story: Michigan woman asks her boss a medical leave for mental health, his reply will blow your mind!
Culture Machine even made a video to capture the priceless reactions of the women on learning the news about FOP (First Day of Period) leave policy. The reactions are indeed heart-melting and priceless. While watching the video, many of you (women) will secretly wish for this kind of miracle to happen in your workplace. 
In the video, you can see how delighted these women were to know that they no longer have to deal with the menacing period pain at their workplace anymore! We all know how embarrassing it can get to explain to the male co-workers what they are going through. 
Also Read: Menstrual cup vs. sanitary napkin: Which one is better?
"That's great... That's amazing', that's how most of the women reacted and its veritable. Devleena Majumder, President HR says that the move was made to align the core organisations values to the content they create. First day of the periods is not comfortable for most of the women. Let's admit it and let's not make it an embarrassment. It is a part of our life. 
"A lot of time, I find men complaining about the fact that 'oh.. but she gets her periods and gets a day off or gets to sit idle and not do any work'. But the realisation that we have to have is that we don't understand the pain and we don't go through it. If we were to have probably that kind of discomfort, we would possibly not be coming to office or not be doing work at that point of time," Ruchir Joshi, the content head says about men who crib about women getting leaves for periods. 
Twitterati couldn't hold their excitement and some even starting urging the organisations to introduce FOP leaves in their leave policies as well. 
For more Lifestlye news click here