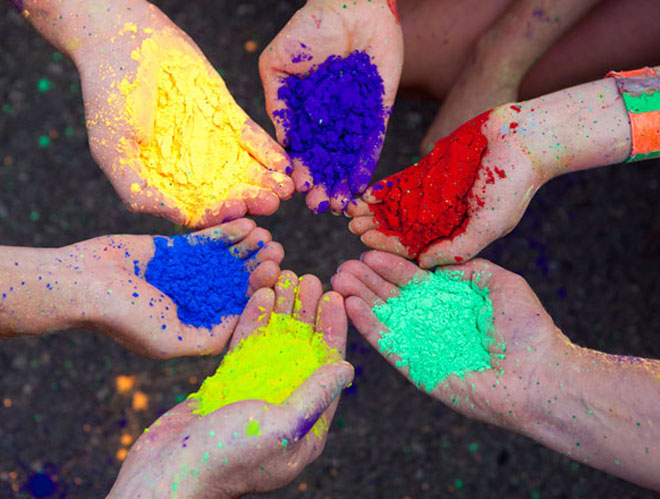 Holi, the festival of colours, is just a few days away. 
People, especially in the northern India, are all geared up for coming Monday, when they will get a chance to play with colours, and celebrate the festival with their loved ones.
Chilly winds and spell of rains, however, may dampen the mood of those looking forward for the festival of colours, falling on Monday, March 13.  
The met department has predicted thundershowers and dust storms over Delhi- NCR between Thursday and Saturday. As a result, the mercury will dip on coming days. 
According to Delhi's Regional Weather Forecast Centre (RWFC), an active western disturbance (WD) is likely to affect north-west India from March 7 to 11.  WD may cause widespread rain and snow over the western Himalayan region. A couple of spells of light rains, and dust storms are predicted over Delhi and NCR.
In the aftermath, temperature is expected to drop by 2 to 4 degrees on Holi. The MET department has predicted minimum temperature of around 11 degrees Celsius, and a maximum of around 24 degrees Celsius on coming Monday.
Yesterday's maximum temperature in Delhi-NCR was 28.6 degrees Celsius, which is normal. The minimum temperature registered was 11.3 degrees Celsius, two degrees below normal.
"Due to the impact of the WD, thundery development and dust storms are likely to occur at a few places over Delhi and NCR on the evening of March 8. One or two spells of rain and thunderstorms are likely to occur at many places between the evenings of March 9 and 10, with intensity peaking on Friday," said an official of RWFC.