Follow us on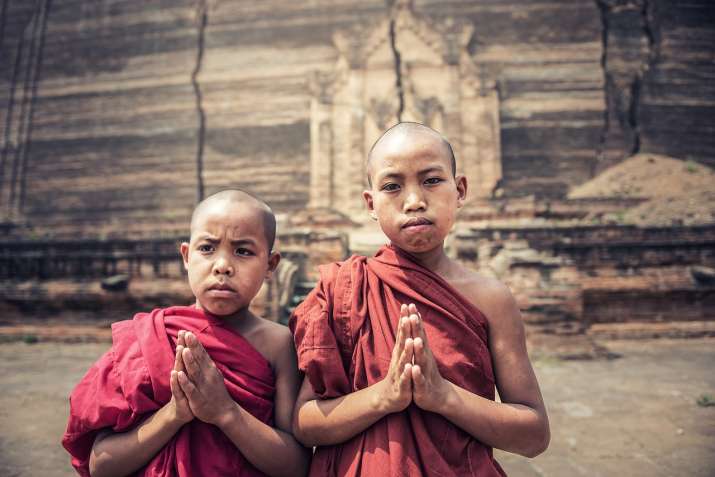 May 18 is being celebrated as Buddha Purnima aka Buddha's birthday in India including East Asia. The day is designated to commemorate the birth of Prince Siddhartha Gautama who later became Gautama Buddha and founder of religion Buddhism. Buddha Purnima is celebrated in South and Southeast Asia as Vesak, which acknowledges the enlightenment and death of Lord Buddha. Mahatma Buddha was born 563/480 BCE in Lumbini in modern-day Nepal. He was raised in the Shakya capital of Kapilvastu which is now Tilaurkot in Nepal. He attained enlightenment at the age of 35 under a Bodhi tree in Bodhgaya which is now in India. He delivered his first sermon at Sarnath, India. He passed away at the age of 80 in Kushinagar, India. 
The exact birth date of Lord Buddha is unknown but it is observed based on the position of moon. It varies from year to year in the Gregorian calendar but usually falls in April or May. In leap years, Buddha Purnima is celebrated in June. 
Buddha Purnima Date
Budda Purnima Date is based on the Asian lunisolar calendars. It is celebrated in the Baisakh month of the Buddhist calendar and Bikram Sambat Hindu calendar. Hence, Buddha Purnima is also called Vesak. It is celebrated on the full moon day of Vaisakha month of the Buddhist Calendar. Last year, Buddha Purnima was celebrated on April 30 in Nepal and India. 
Buddha Purnima Puja Vidhi, Timings, Muhurat, Tithi
According to Drikpanchang, Buddha Purnima Tithi begins at 4:10 am on May 18 and ends at 2:41am on May 19. Follow these simple methods to celebrate Buddha Purnima 2019. 
Allow the birds in the cages to enjoy freedom. Free any animal or birds that are in cage and let them attain freedom. 
Decorate the Bodhi tree with flags, flowers on Vesak. Light lamps around the tree. Pour holy water on the roots of Bodhi tree. 
Practise meditation to calm your sense. Recite holy sermons of Lord Buddha. 
Wear white-coloured clothes that represent peace and purity. 
Offer food and clothes to poor. Refrain from having non-vegetarian food on Buddha Purnima. 
Buddha Purnima Mantra 
Between 4 am to 7 am, recite the following Mantras to attain peace and salvation. 
Om Mani Padme Hum
Buddha Purnima 2019 Quotes, Best Wishes, Greetings
Hatred does not cease by hatred, but only by love; this is the eternal rule. 
Have compassion for all beings, rich and poor alike; each has their suffering. Some suffer too much, others too little. 
To be idle is a short road to death and to be diligent is a way of life; foolish people are idle, wise people are diligent.
An idea that is developed and put into action is more important than an idea that exists only as an idea.
Chaos is inherent in all compounded things. Strive on with diligence. 
Words have the power to both destroy and heal. When words are both true and kind, they can change our world.
Health is the greatest gift, contentment the greatest wealth, faithfulness the best relationship.
Quotes Credit: Holiday Spot
Buddha Purnima 2019 Whatsapp, Facebook Images, Wallpapers