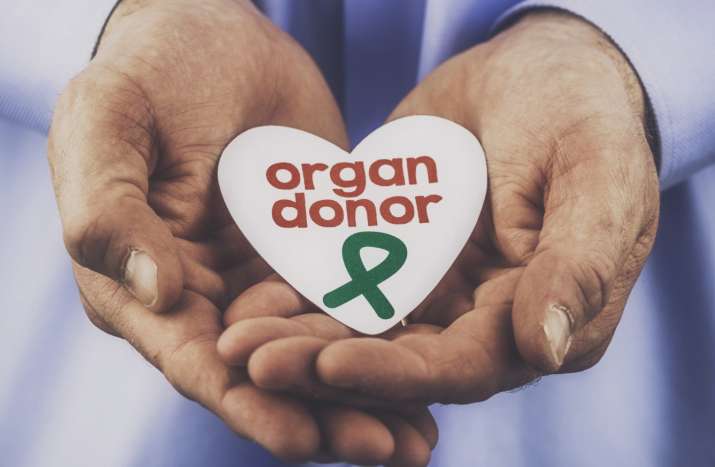 During a tragedy like losing one's own child, thinking beyond one's own grief is unexpected and unimaginable. But the parents of this 14-month-old baby boy from Surat had the courage to do something for the society even when their own world was crumbling down. They gave new lease of life to two unknown children when they own toddler was dying. On Saturday, September 2, 14-month-old Somnath Shah from Surat slipped and fell down the stairs while playing with his four-year-old sister Kusum in the evening. 
He was rushed to a local doctor while he was in an unconscious state, who advised the parents to take him to a hospital. He was admitted New Civil Hospital in Surat. The CT-scan revealed that he suffered a brain haemorrhage and multiple fractures. On Sunday night, he was declared brain dead. 
Doctors contacted Donate Life, a Surat-based NGO, whose representative talked to grief-stricken parents and convinced them to donate their son's organs. On Monday, his parents agreed. 
Also Read: Hindu youth's heart transplanted to Muslim man in Ahmedabad
According to an Indian Express report, on Tuesday morning, Somnath's heart gave new life to a 3-year-old Aaradhya Mule from Mumbai, suffering from viral myrocarditis for over a year. The condition has slowed down her heart's pumping rate. Due to her young age, it was difficult to find a suitable heart for her. A social media campaign Save Aaradhya, helped the doctors find a heart for her. 
His kidneys were harvested at Institute of Kidney Diseases and Research Centre (IKDRC) in Ahmedabad for a 15-year-old boy from Deesa, Gujarat. The boy was suffering from acute renal failure for the last 10 years. 
"It is very difficult to gauge a patient on the first day of such a massive transplant.... We are hoping for the best," Dr Swati Garekar, paediatric cardiologist at Fortis Hospital, told The Indian Express.
Somnath's parents have expressed a wish to visit Aaradhya in Mumbai once his last rites are done. "God was gracious to bless us with a son last year. But we never thought he would leave us so early. So what if we have lost him? He still lives in Aaradhya," said Somnath's father, Sunil Shah, to TOI. Aaradhya's aunt, Ashwine Kawade also expressed that they were looking forward to meet Somnath's family. 
Such a noble act by Somnath's parents. Even when their son has departed for his heavenly abode way too early, he still lives in every life he has saved.