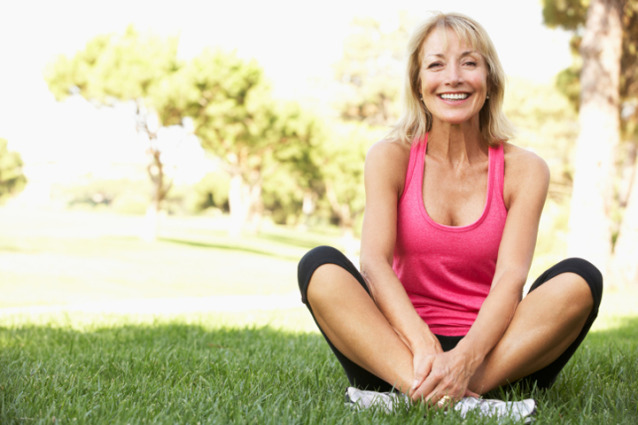 A new study has suggested that women can overcome the genetic predisposition to obesity through exercise. So ladies, stop blaming your genes for extra flab in your body and gear up to sweat it out.
The study found that physical activity reduces the influence of genetic predisposition to obesity, and this effect is more significant in the oldest age group -women aged 70 years and older. These findings additionally support guidelines for promoting and maintaining healthy behaviours, especially in older adults, to maximize quality and longevity of life, the researcher said.
"We are born with our genes, but this study suggests that we can improve our lives and health with exercise, regardless of genetics," said Joann Pinkerton, executive director at the North American Menopause Society in the US. 
"As women age, exercise has been shown to improve muscle mass, balance and bone strength. It also invigorates brain cells, is associated with less arthritic pain, and improves mood, concentration, and cognition", Pinkerton added.
The researchers also mentioned that regardless of age, genes, and amount of abdominal fat or body mass index (BMI), regular exercise can improve health. For the study, published in the journal Menopause, the researchers analysed more than 8,200 women. The previous studies have suggested that the genetic influence on BMI increases from childhood to early adulthood, the researcher said.
(With IANS inputs)
For all news and updates, stay tuned to our Facebook page