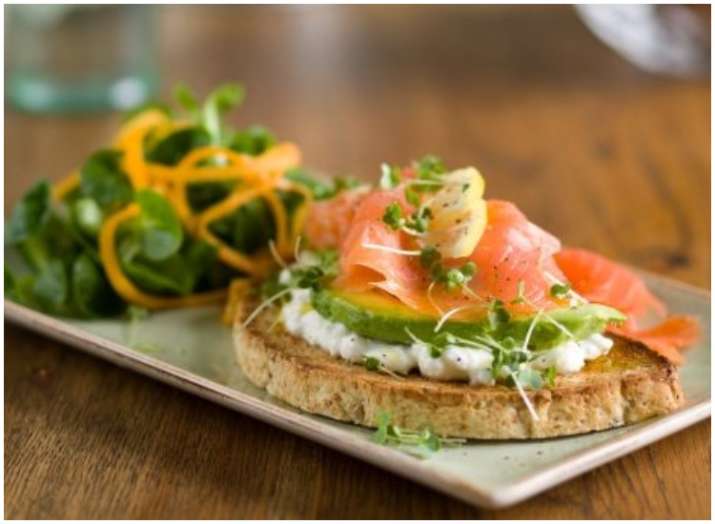 With every day's emerging food trends, we'll get to hear that millennials are driving innovations be it for brunch sessions or tea-time snacking.
Well, brunch sessions in recent times gained immense popularity. Its a new food trend where friends meet and start their day with good food. In terms of what to eat, many restaurants or cafes also designed special brunch food menus for a delicious experience.
But if your are someone who likes to know everything before hand, then don't worry about your brunch meal. As we did the needful, listed down are five tips on what's trending in the brunch food meal!
Super breakfast bowl
Rising popularity of healthy breakfast bowls featured by celebrities on social media has kept the millennials hooked. The popularity of granola bowls and vegan breakfast on social media handles has promoted healthy living among Indians. So, having a breakfast bowl power-packed with nutrients is always a good idea.
Start with seafood
As we all know that having seafood is a diet enriched with lot many nutrients; it is increasingly becoming popular in brunch dishes. From lobsters to crabs, customers are willing to try new and different seafood.
Surprise with beverages
Brunch cocktails used to be predictable but with the evolving trend, exotic cocktails have made their way into a brunch spread. Today's brunch cocktails are made with spirits, small-batch mixers, exotic culinary ingredients, and fresh, and house-made garnishes. It not only makes a visual splash, but they make it easier to loosen up and decide what to order after sharing a communal sip with friends.
Go organic, go local
Following the sustainable and healthy way, consumers have become conscious about what they are eat and how are the ingredients sourced. People are adopting farm to table philosophy for a healthy experience. The naturally organic ingredients are free from pesticides, enriching natural nutrients and colours.
Call it extra sweet
Adding ice creams and chocolate desserts, along with interesting and unique ingredients can make one's brunch brighter. From chocolate to peanut butter, choosing from wide-range of refreshing desserts are a perfect companion during a brunch experience.
(IANS Inputs)
For latest Lifestyle updates, check out our Facebook page!