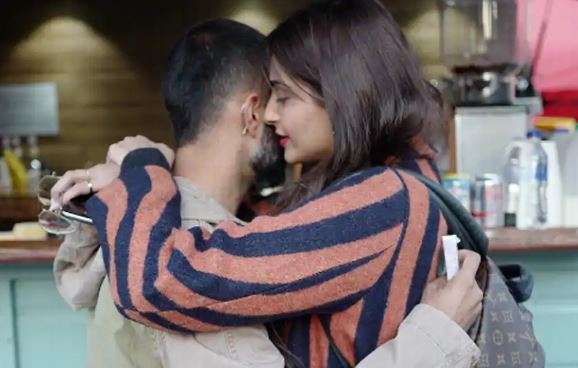 A toughest of person can melt with a warm embrace and that's what hug day is all about. A hug is the easiest yet the most effective way to portray our emotions. It is the hug that instantly connects two different individuals. It is not just an expression of love, it is more than that. A warm embrace is as comforting as a blanket in chilly weather. Whether you need to melt down someone's anger or console someone, just give them a tight jadoo ki jhappi without uttering a word and then, see the magic. Hugs can increase oxytocin levels in the body and help in healing loneliness, isolation, anger and other negative emotions.
Hug Day, which is celebrated on 12th February. is the day to show love, happiness, and gratitude to our special ones. In today's hectic life, we often miss out to express love to those who make our every day better. They can be your mom, dad, spouse, partner or anyone. Giving them a hug is the sweetest way to say thank you for all their efforts.
Well, every day can be a Hug Day if you want. However, if you are among those who celebrate Valentine's week, then we have some interesting ideas for you. Here's how you can celebrate this special day in a unique manner with your loved ones.
Jadoo Ki Jhappi: A Hug Day celebration is incomplete without a warm tight hug. Give a jadoo ki jhappi to your mom for tolerating all your tantrums and embrace your dad, who works for you tirelessly all day. If you are staying away from your parents, then hug your maid for making your life easier and also those friends, who help you ease your frustration and anger.
Small Trip: Take your mom and dad or anyone who holds a special place in your life for a small trip. Gift them a change in their usual day-to-day life. Take a break from work and enjoy the company of your loved ones.
Street Food: If you can't take a break from work, then better go for binge eating street foods. Who doesn't like street foods? From people who love spicy and tadka to those who have sweet tooth, Indian street foods have a variety as per everyone's taste. So after coming back from work, you can take your loved ones to enjoy some street-side delicacies.
Cook At Home: You can also plan a small celebration at home. Decorate your cosy space and cook a meal for your loved ones. Nothing can beat this, trust us. If you have been cooking often and you don't want to do the same on this special occasion, you can also order food of your choice.
Gift A Plant: Plants are life and gifting it to your beloved ones can help you bring positivity in your relationship. Plants will not just help you take a step forward towards environment conservation but will also help in beautifying your home. Nurturing a plant instills a sense of responsibility and moreover, nothing can beat happiness of seeing it grow and bloom in front of yourself.
India TV wishes you all a very HAPPY HUG DAY! Keep smiling and spreading love!
For all the latest lifestyle news, stay tuned to our Facebook page