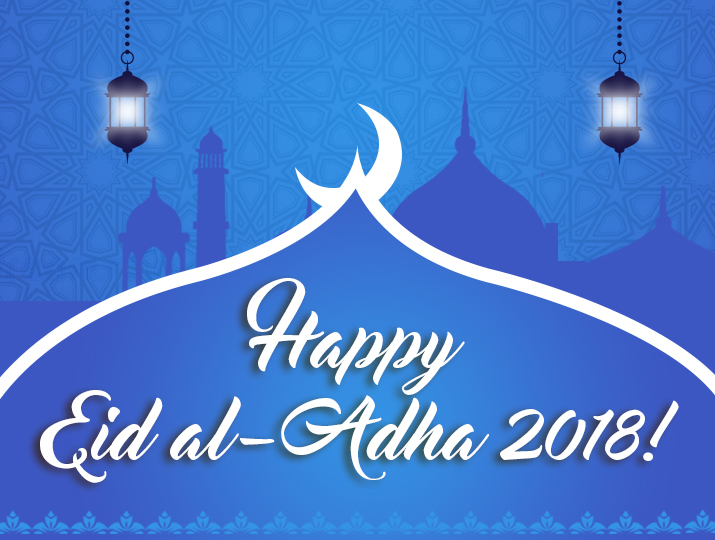 Bakrid 2018 or Eid al-Adha 2018: The holy time of Eid has arrived yet again and the mood of merriment and happiness has taken over everyone's mind. Muslims across the country are filled with joy and are gearing up for the big occasion. All they have on their minds are the food to be prepared for Eid Al-Adha Festival, the clothes to be worn and the greeting that has to be sent around. People wear new clothes and visit mosques to offer their prayers to the Allah. They pray for peace and prosperity and  Another important aspect of the Eid al-Adha is that people celebrate this day by sacrificing an animal (bakra, as the name suggests), which is divided into three parts; one part is given to the relatives, friends and neighbours, second part to the needy and poor, and the third is kept with themselves.
Click Here to Read Bakrid or Eid al-Adha 2018 Quotes, Wishes,  Importance in Hindi
When is Eid al-Adha celebrated in India in 2018? 
As per the Hijri calendar or the Islamic calendar, the festival is celebrated with much fervour on the 10th or 12th month of Dhul Hijjah. Bakrid, which literally means 'feast of the sacrifice' and lasts for three days. This year Bakra Eid or Eid al-Adha is celebrated from the evening of Tuesday, 21 August to the evening of Wednesday, August 22.
Why do we celebrate Eid al Adha or Bakrid?
Eid al-Adha or Bakrid is said to be a very prosperous festival for the Muslims all across the world as it honours Allah's most dutiful admirers Ibrahim. The festival commemorates the readiness of Ibrahim to sacrifice his son in order to prove his obedience and devotion. However, after seeing his dedication, Allah intervened and asked him to sacrifice a lamb instead of his dear son. From that day, people sacrifice a lamb every year to pay their respects to Allah and honour Ibrahim. It is said that on the day of the Sacrificial Feast, no one should be left hungry.
How to celebrate Eid al Adha or Bakrid 2018?
While Bakra Eid has religious significance, it is a time of merriment for everyone, especially Muslims. They wear new clothes and offer their prayers to Allah. After offering their prayers, they hug each other and exchange greetings. Women's participation in the festivities is different in different countries, however they celebrate by making delicious delicacies. Even children enjoy by asking for 'Eidi' and decorating their houses.
Bakrid 2018 Wishes, Quotes and Messages
On Eid-ul-Adha 2018,
Wishing that your sacrifices are appreciated and
your prayers are answered by the almighty
Have a blessed Eid-ul-Adha 2018
Eid ul adha 2018 is eid of sacrifice,
and commitment to Allahs orders,
May Allah bless us with the same in all circles of life,
and help all amongst us,
who are helpless,worried,
and waiting for his rehmat,
Ameen
the history of eid ul azha as narrated in holy Quran:
"we (ALLAH) made him (Abraham) chaste in tis world and hereafter; he(Abraham) is most unquestionably among the virtuous. When his Lord said to him: "submit", he said "I submit myself to the Lord of the Worlds."
Subhan Allah! May Allah help us retain the virtuous path on this Eid ul azha and eids to come after! Amen!
May Allah bless you with
A beautiful feast of Sacrifice
on this auspicious day of Eid ul-Adha
Happy Bakra Eid 2018
May Allah shower His choicest blessings
and enlighten your heart and home.
Wish you a blissful Eid ul-Adha 2018…
I wish you a very happy and peaceful Eid ul Adha 2018. 
May Allah accept your good deeds, forgive your transgressions 
and sins and ease the suffering of all peoples around the globe. 
Happy Bakra Eid 2018!!
May on this EID the Plate of ur life is filled
wirh juicy Kababs & Tikkas topped with Chatni of
Happiness and covered with Salad of Love
Allah aapko khudai ki sari neymatein de,
Allah apko khushiyan aur atah karein,
dua hamari hai aapke saath,
Bakra Eid pe aap aur sabaab haasil karein !!
Eid al-Adha Images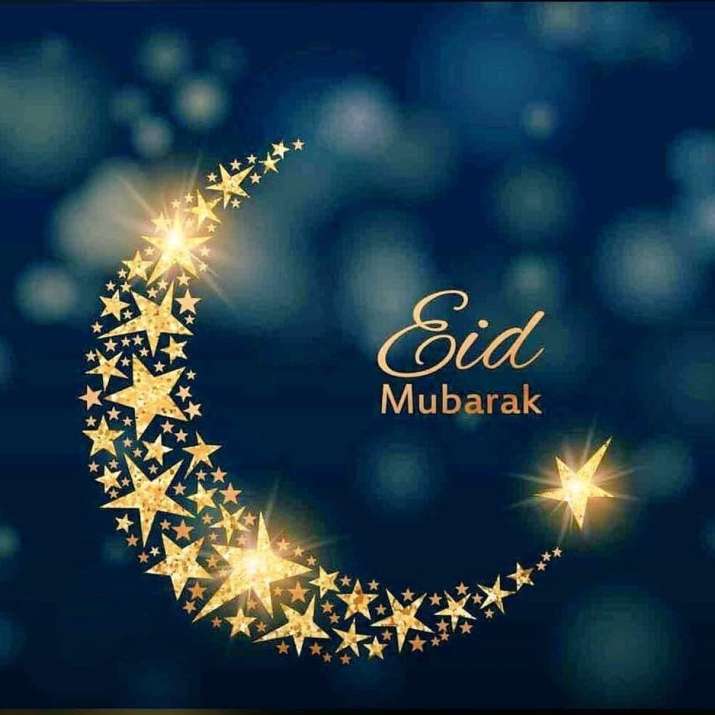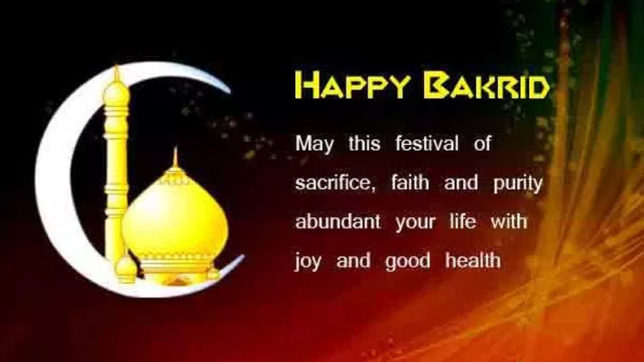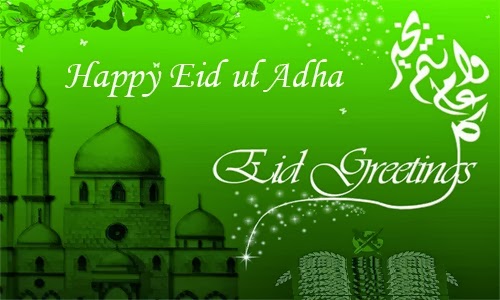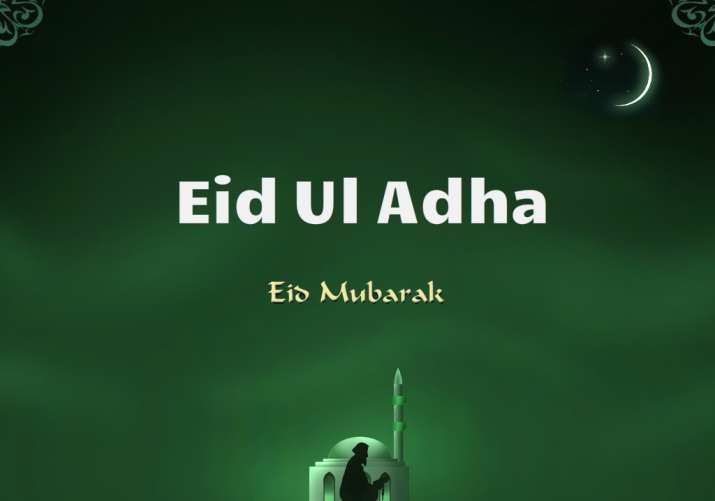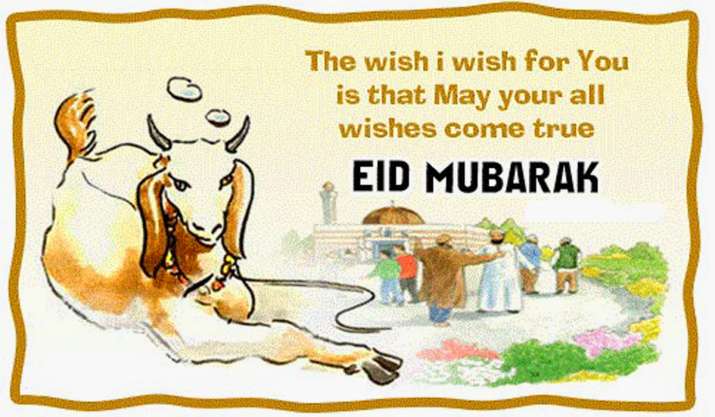 For more Lifestyle news, click here