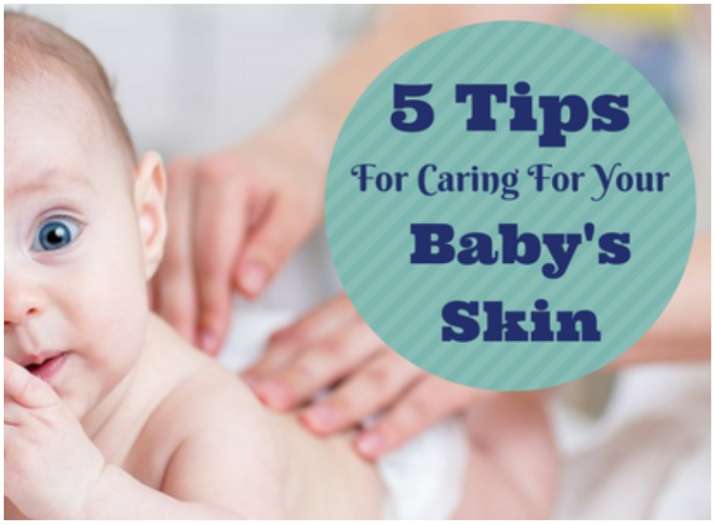 With winter season, comes lot many skin problems like skin dryness, itching, rashes and etc. These problems become severe, especially for babies. A baby's skin is as delicate as a bale of cotton. That is why a baby needs extra care and attention in this particular season.
As the temperature drops in winter, it tends to make our skin dry asking for proper nourishment for baby's skin.
Today, we bring you a few tips on how to take the good care of a baby's skin as their skin is more delicate in comparison to adults!
Bathe the baby on alternate days
It is advisable to bathe the baby once in two days with lukewarm water. If the water is too hot, it can hurt the top, protective layer of the skin. Bathing a baby for long can also strip the moisture off the skin. Hence, reducing bath time during winters is recommended.
Use gentle cleansers
Using a gentle cleanser infused with the goodness of aloe vera, almond oil and milk, can help prevent post-bath dryness in the baby's skin and soothe excessively dry skin.
Moisturising is the key in winter season
Using these post-bath enhances the skin's wellness by locking in the moisture, which keeps the skin hydrated. Opt for a baby lotion enriched with natural oils and liquorice to keep the skin supple and nourished.
Tip: Use a baby cream with the goodness of country mallow and liquorice. This will condition and protect your baby's skin.
Massage the body with oil
Nourishing the skin with regular oil massages before bath significantly reduces skin dryness and improve skin softness. Choose an oil infused with olive and winter cherry; this helps improve the skin tone and soothes the baby's skin.
Right winter clothing helps for better skin
Avoid wrapping your baby in a woollen sweater or blanket directly, as the rough fibre will scratch baby's sensitive skin, leading to a rash. It's best to use breathable winter clothing to keep the baby warm.
Follow these five ways that will help provide the best skin care for your baby during the winter season!
(IANS Inputs)
For latest Lifestyle updates, check out our Facebook page!