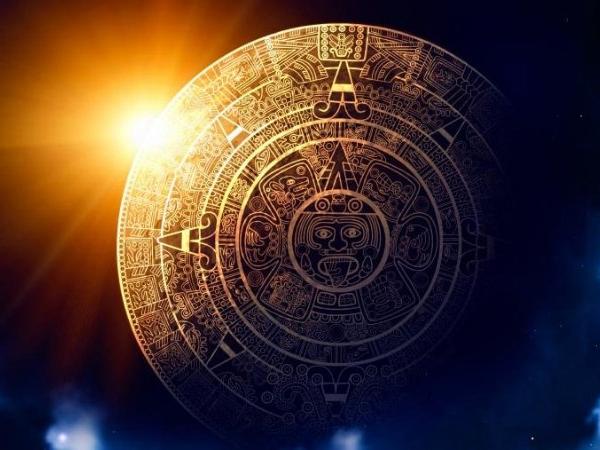 Horoscope, Astrology May 28, 2019 (Bhavishyavani): Some days can really have a toll on you and stress you a lot. You can be gloomy and sad for no reason. In that case, well, it's not your fault but it's your planetary positions that make you feel in that particular way. To help you, we are here with a few astrology tips. So if you are worried about your day, then relax we are here to tell you how to deal with hostile planets. He will not only tell you horoscope for the day but will also give tips to solve your problems. Know what to do and what not in order to make your day fruitful. You will get to know your lucky colour and lucky number as well. Also, know today's muhurat to begin good work. So, if you want to make the best decisions in your professional, personal and social life, then without further ado, check out what May 30 holds for you.
Aries
As Moon remains in Aries, you are inclined to use the day to push forward your creative aspirations. Dear Aries, some healthy competition at work may motivate you to exhibit your real talent. This will encourage you to work to your full potential as you strive to achieve your targets and excel over others, predict Astroyogi astrologers. Peace and harmony will prevail on the domestic front, so you need not worry about anything and just enjoy the day. The time period between 2 pm to 4 pm is considered to be auspicious for you. Yellow is your lucky color for today. 
Taurus
As Moon is stationed in Aries expect things to improve on the work front. Your creative ideas will be appreciated and may even land you in the spotlight making you confident. The day will be positive especially for professionals who have put in strenuous efforts in order to achieve the desired goals. This will motivate you to begin to work steadily towards your overall career goals. Astroyogi astrologers suggest that you make the most of these positive developments. Your lucky color for the day is pink and the time between 11 am and 12:30 pm is a good time for you to undertake anything important. 
Gemini
A good day lies ahead of you, dear Gemini as the Moon is in Aries, you need to keep your emotions in check predict Astroyogi astrologers. Work will keep you busy and it will make you a bit worn out but you possess strong self confidence so use it your advantage. Remain calm no matter what situation you maybe under, seek support of your family if necessary they have always been there for you and they will never let you down. Schedule anything important and plan anything auspicious between 10:00 am and 11:00 am. 
Cancer
As Moon moves into Aries today, a tiff with a close friend or partner is indicated. You need to learn to control your temper and anger, especially in situations like this. One way to get out of the tension is so take the first step and make an effort to communicate if you feel there are chances of a cold war. Remember, their is nothing that talking cannot resolve. Astroyogi recommends you to wear shades of light green to attract positive cosmic energy. 2:00 pm - 3:00 pm is indicated to be a good period to embark on important tasks today. 
Leo
As Moon marks its presence in Aries, dear Leo, you can expect a stable work environment after all the tension that you had to face for the past few days. Business related trips may be on the cards predict Astroyogi astrologers. This will be like the much needed break that you have been craving for where you do not need to compromise on the fun aspect either. But you need to watch what you say, any careless gossip may ruin your entire day. It may work against you so you need to take a little precaution here. Avoid wearing anything in Green and plan important events and activities between 4:00 pm and 5:00 pm. 
Virgo
As Moon sweeps in Aries you will surge forward with positive vibes. Not only can you expect today to be good for professional reasons but you may also enjoy a great social evening. You will be quite efficient in anything that you undertake and relationships will follow a positive trend too. This will be your source for happiness, dear Virgo. Lavender is your lucky color for the day. Taking on any important task between 2:30 pm and 3:30 pm will bring you success say Astroyogi astrologers. 
Libra
As Moon positions itself in Aries, there is every chance for your earnings to go up today, whether you are a professional or a businessman. If you are lucky enough you may even experience a sudden windfall, budget your finances as this is a good time for investment and savings. However, for those who need to travel for work, the entire day may be taken up travelling. This will be a beneficial trip for your career and it will enhance your growth in your organisation. Wear Turquoise to bring about a sense of serenity and restrict all important decision making between 3:00 pm and 4:00 pm for better gains in future, suggest Astroyogi astrologers. 
Scorpio
As Moon moves into Aries, today is a good day in terms of love and romance, dear Scorpio. You may stumble across someone with whom you maybe able to interact on a more matured level. This may not necessarily start off as something romantic, give it some time to develop, suggest Astroyogi astrologers. On the other hand, do not lose focus from work but try to keep any stress related to work at bay and enjoy the rest of the day. Light Pink is your lucky color for today which will help you attract a lot of positive energy. Schedule anything important between 9:00 am and 10:00 am. 
Sagittarius
As the Moon remains in Aries the time today is regarded to be very auspicious to start something new especially on the personal front. A great day for family get together or spending time with your loved ones. Your family helps you keep your priorities straight and in line. On this day of love your existing friendships will get a positive boost and this will further strengthen your relationship. Your lucky color for today is indigo and any time between 12:30 pm and 3:00 pm is considered lucky for you to schedule anything important according to Astroyogi astrologers. 
Capricorn
As Moon moves into Aries, you need to beware of some negative behavior that could occur today in your family or social circle. Even though it maybe something minor, it is likely to cause you a lot of stress affecting your health. Do not fret over such issues and sometimes it would be wise to just let it pass. Be proactive and check in with friends and family about how they are feeling today and keep calm suggest Astroyogi astrologers. You should be extra careful during 3 pm to 4 pm, avoid doing anything important during this time. Wear Pink for good health and vitality. 
Aquarius
Aquarius, the Moon's position in Aries is a good time for some of you to introspect and look within for solutions. Some problems have been plaguing you for quite some time now which may have been a source of unhappiness. Astroyogi astrologers suggest that you take some time off today to solve these issues. This is a good day for you to make important decisions. Take time to put off that project or deadline for today. Use today to calm your mind and just relax. Meditation and spirituality will help you stay grounded and gather your thoughts. However, if something urgent crops up, try scheduling it between 6:00 pm and 7:00 pm for positive results. Blue will be your lucky color for today. 
Pisces 
As Moon settles in Aries, your intellectual output will be high today and you will be able to use it to plan for the future. Dear Pisces, focus on your goals and everything will happen as planned. Such are the times when you must use your mental abilities to the fullest. Therefore, have confidence in yourself and take circumstances as they come, one by one, and you will conquer all hurdles in your path, advice Astroyogi astrologers. Your luckiest hour of the day lies between 3 pm to 4:30 pm so try and stick to these timings before scheduling anything important
So, go ahead and shape your day as per the predictions and cherish every moment of your life. Even if you have little faith in astrology, there's no harm in following a thing or two according to your convenience. Well, who knows it might have an impact. As per now, keep smiling and spreading love. Have a good day, folks.