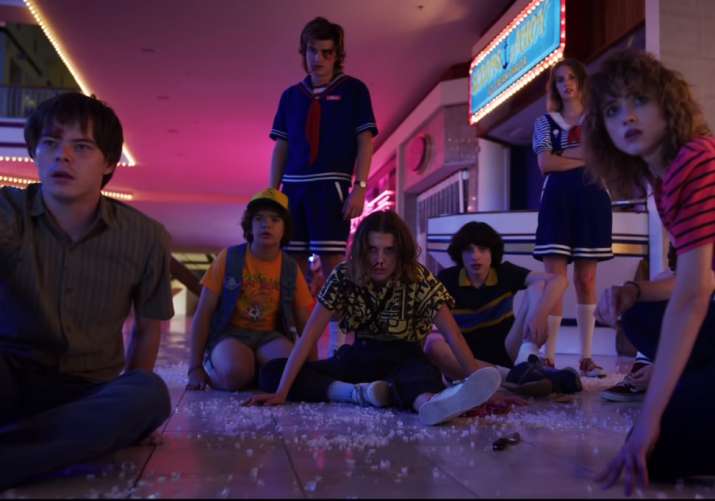 The season 2 of Stranger Things ended with all things happy with Eleven being adopted by Chief Hopper and Will Byers finally (mentally) returning to home to his group. The group including Dustin, Lucas, Mike and Will recruits a new member Max to their gang. In the season 3, the Duffer Brothers are going to introduce a new Demogorgon and no it's not going to be the small and pretty ones of Strangers Things season 1 and 2. In the new trailer, we see Will Byers and his team face new threat in the city of Hawkins.
The kids are now teenagers and they don't want to be called kids anymore. They are forming new friendships and developing new kinds of relationships. Nancy and Jonathan are seen sitting outside a newspaper office, ready to break a big news. As things are going normal, we see new evil forces take a turn to Hawkins, including assassins, monsters, aliens and also robots.
With the kids growing faster than expected and relationships changing names, how will Will Byers and his friends cope with the new threat looming on the city of Hawkins. The season 3 will premiere on July 4 on Netflix.