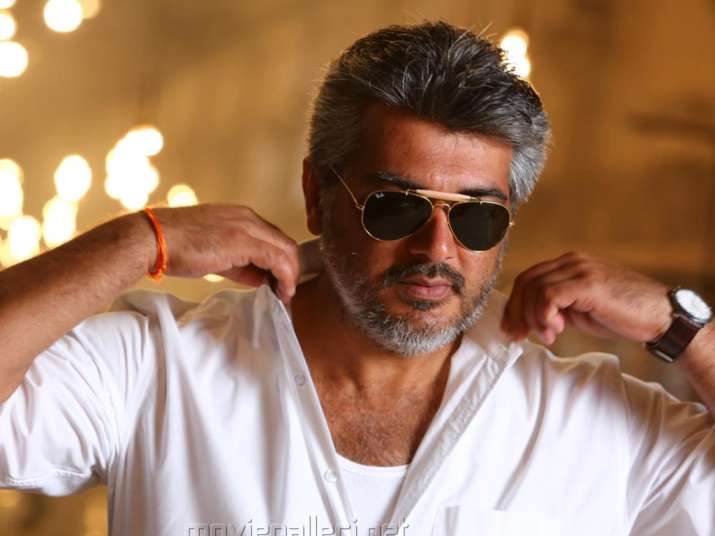 Ajith Kumar also known as Ajith or Thala to his fans, has turned a year older today. The Tamil superstar made his debut on the big screen with the Telugu film Prema Pusthakamin 1993. His debut Tamil film as a lead actor was Amaravathi. The actor has always lived up to his reputation as the king of opening with several successful films in his kitty. Vaali was his first breakthrough role that helped him gain a strong foothold in the industry.
On the special occasion of Ajith Kumar's birthday, check out these 5 amazing performances of Thala that you shouldn't' miss.
Arambam
Set against the backdrop of 26/11 attacks, Arambam is an exceptional thriller with many edge-of-the-seat moments. Like many social dramas, Arambam is about one powerful taking down the corruption and nexus of corrupted politicians. Vishnu Vardhan readies a tailor-made role for the actor, and the movie heavily relied upon the superstar-stature of the actor. Acclaimed for its action scenes, Aramabam was stylishly shot across the suburbs of Mumbai!
Vedhalam
The intensity of Ajith Kumar's performance in this commercial drama proves the stardom of the actor. The director, Siva who has earned himself a name for his commercial dramas, relied heavily upon the star persona of the actor. With many whistle-worthy moments, Ajith's performance stands out in some tear-jerking moments. The transformation scene, powered by the terrific 'theri; theme, exploded the entire theatre. Vedhalam also proved why the actor is loved all over and also strengthened his popularity among the masses.​
Billa
With this Vishnuvardhan film, Ajith turned slick, suave and cool and fans went crazy. He played an underworld don who was more right than wrong. Bollywood actress Hazel Keech, (who is set to marry cricketer Yuvraj Singh), also played a role in this movie.
Kadhal Kottai
Kadhal Kottai was a movie that proved not just Ajith's prowess but also director Agathiyan's skills. This film bagged the National Film Award for Best Feature Film in Tamil, Best Direction and Best Screenplay. The movie was such a hit that it was remade in Hindi as Sirf Tum and also in Bengali. This is one of the rare instances where a novel based on the film came out rather than the other way round.
Citizen
Citizen is undoubtedly the most challenging movie of the actor till date. Directed by Saravana Subbaiah, Citizen is a social drama that narrates the distressing account of an entire hamlet being shattered by the greed of power-hungry government officials. For the first time in his career, Ajith Kumar appeared in 10 different get-ups, and the actor revealed it to be a daunting task and he was also inspired by various movies of Kamal Hassan. The movie has its riveting moments and was raved by the critics.