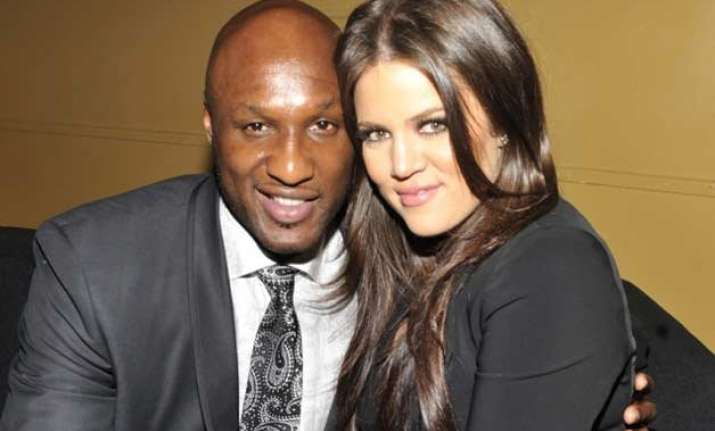 Los Angeles: Reality TV star Khloe Kardashian is "not ready" to divorce Lamar Odom, and her petition for their official separation, could be dismissed.
Khloe filed for divorce from the basketball player Lamar Odom in December 2013, but he never responded to her petition. She has failed to go to court and get a default judgement, so the case is expected to be dismissed in the coming days as they are not ready to "close the door" on their marriage, reports fenalefirst.co.uk.
The former couple have been in contact, but they are not talking about a reconciliation, though sources told TMZ they still have feelings for one another, reports femalefirst.co.uk.
However, Odom, is said to feel "betrayed" by Khloe and she has told him she wants a "grand gesture" before they can take the next step. But he is not willing to do anything.
Sources close to the "Keeping Up with the Kardashians" star said that she has a "big heart" and worries about hurting the sportsman by ending their marriage. She also reportedly still has feelings for him.
Khloe - who has dated French Montana since splitting from Odom - recently admitted she "doesn't believe in" divorce.
The 30-year-old star said: "I don't necessarily believe in divorce, but I do think there are certain reasons why you have to end a marriage. I'm still going through my divorce and I wish I didn't have to do that.
"I love Lamar a million per cent. I turned 30 last June and by the time I hit that age, I thought I'd have kids and still be married. But because that's not the way it went, you can't sit in a ball and cry."