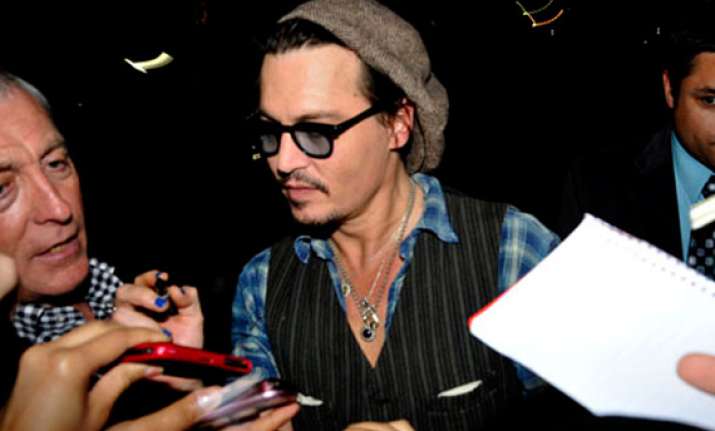 London, Oct 23: Apparently, Disney doesn't want his new film to overshadow "Pirates of the Caribbean."

Disney has apparently banned ABC affiliates from speaking with and videotaping Johnny Depp when it concerns his new film, The Rum Diary, source reports.

The actor arrived at the Austin Film Festival on Friday where The Rum Diary will be screened and he's accepting an award from the festival's organizers for his "Extraordinary Contribution to Film." But, if you're watching on an ABC affiliate, you won't be hearing what Depp has to say on either topic.

According to Houston's KHOU, no ABC affiliates were allowed to speak with or even shoot the actor at the event due to a clause in his contract with Disney for its successful film franchise, Pirates of the Caribbean.

"We came here expecting to talk to one of the biggest names in Hollywood," say KHOU News reporter Shelton Green. "But apparently, Disney doesn't want Johnny Depp's new movie premiering here at the Paramount [Theatre] to get more exposure than his new Pirates of the Caribbean movie. So, they wouldn't allow us to interview him nor would they even allow us to get video of him, but hundreds of other people did."

The Walt Disney Co. owns ABC Inc. and several ABC owned and operated stations.

The Rum Diary is based on the novel of the same name by Hunter S. Thompson about a reporter in Puerto Rico during the 1950s. Depp both produced and stars in the film out in theatres on Oct. 28.

The fourth installment of the Pirates of the Caribbean franchise, On Stranger Tides, debuted last may. The next installment is reportedly due to go into production in summer 2012.