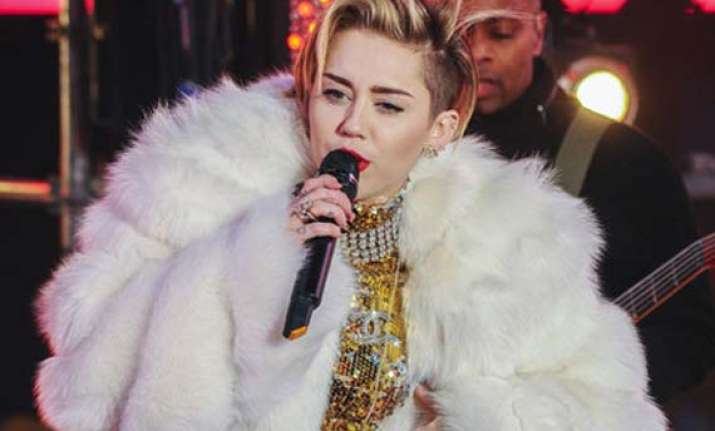 Los Angeles: Singer Miley Cyrus says that her Bangerz Tour that kicks off Feb 14, will be "educational for kids".
The 21-year-old wants people to "open their minds" and learn about art from her tour, reports contactmusic.com.
"I hope people open their minds and they look at my tour as something that I do feel is educational for kids...I think a lot of people aren't exposed to art enough and that's something that I had to learn about," she told MTV.
"It wasn't until I turned 21 that I wanted to learn because I'm from Nashville, that is not something that they care about; they pretty much teach you everything in the world as black and white and I want my fans to walk away knowing more about the art that inspires me," she added.