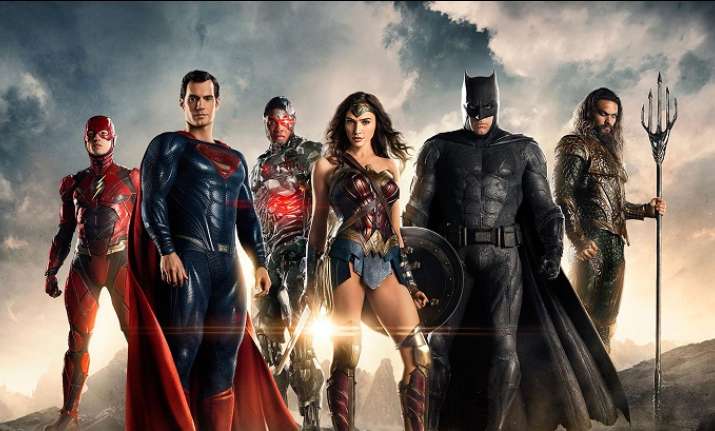 There's good news for DC fans out there. The trailer of much-awaited superhero movie 'Justice League' has been released and it is capable of making the fans go insane with joy. The trailer was revealed at 2017 San Diego Comic Con along with the star cast of the movie. The trailer shows a group of well-dressed armed men, led by an unknown villain, taking a group of people hostage. Gal Gadot as Wonder Woman barges in and take them down one by one. 
Then the video shows a news report telling that the world is still lamenting the death of Superman by Doomsday. The number of crimes have spiked up ever since then. Masked vigilante and Bat of Gotham are missing. 
Also Read: Nolan says no to 'Justice League' superhero film
Make way for justice. Watch the SDCC Hall H Sneak Peek for #JusticeLeague now. In theaters November 17. #WBSDCC pic.twitter.com/bMPkO4Pw5s

— Justice League Movie (@justiceleaguewb) July 22, 2017
"They said the age of heroes would never come again," Gadot tells Bruce Wayne (Ben Affleck), to which he replies, "It has to. We don't have any more time."
"No protectors here, no Lanterns. No Kryptonian," he growls, name-checking two of the future League's more powerful members, Green Lantern and Superman.
As Steppenwolf's parademons are shown assembling, Aquaman (Jason Momoa) gives his appraisal of the team's chances.
"This is crazy... honestly I think we all going to die," he admits.
There are few quick looks of the main villain of the superhero movie, Steppenwolf. The trailer ends at Alfred (Jeremy Irons) working in the lab alone, when he feels some vibrations and electrical interference. He finds an unseen visitor in his lab. 
"You said you'd come. Now let's hope you're not too late," he said.
The trailer looks a complete package of action sequences, funny moments and dark, gritty moments and yes, Superman is still not shown the clip.
They also revealed the new poster for the movie.
Directed by Zack Snyder, Justice League features Gal Gadot (Wonder Woman), Ben Affleck (Batman), Ezra Miller (The Flash), Jason Momoa (Aquaman), Ray Fisher (Cyborg) and Henry Cavill (Superman). The film will officially release on Novemeber 17th. 
 (With ANI Inputs) 
For more related stories, subscribe to India TV Showbiz page on Facebook.