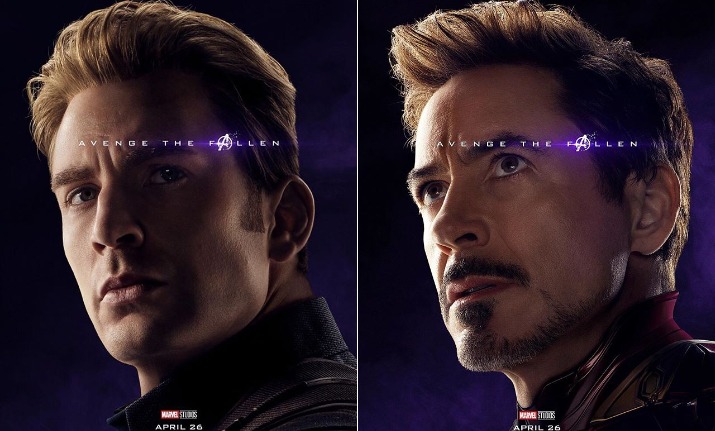 Marvel Studios released a new set of character posters on Tuesday, just one month before the mega release on April 26. All the character posters bear the same line 'Avenge the fallen' with the 'A' in fallen written in Avengers' logo style. Chris Evans, Robert Downey Jr., Chris Hemsworth, Brie Larson, Mark Ruffalo, Elizabeth Olsen and the other cast of Avengers: Endgame shared the posters on their social media account. It seems like the remaining Avengers have vouched to avenge the death of their comrades and half of the population that was wiped off from the face of Earth.
In the previous film Avengers: Infinity War, the mad titan Thanos acquired all the infinity stones and harnessed their power into his gauntlet. With his one snap, he decimated half the population of the world which also killed many of the Avengers including Star Lord, Groot, Drax, Scarlet Witch, Black Panther, Winter Soldier and Spiderman. In the new trailer, we saw that Thanos has escaped to a new planet and living the life of a farmer.
The fan theories are saying that the remaining Avengers will try to revive their dead friends through time-travel with the help of Ant-Man. They will also reverse the snap.
Tony Stark who was seen deserted without food and water on a spaceship is brought back to the Earth in the new trailer. This gave a respite to all the Robert Downey fans who didn't want to see their favourite superhero die a lonely death.
The newest Avenger to add the list is Captain Marvel. Brie Larson's standalone movie released earlier this year, which opened to mixed reviews. It is said that in the last scene of Infinity War, Nick Fury pages Captain Marvel before being decimated.
The film will release on April 26.