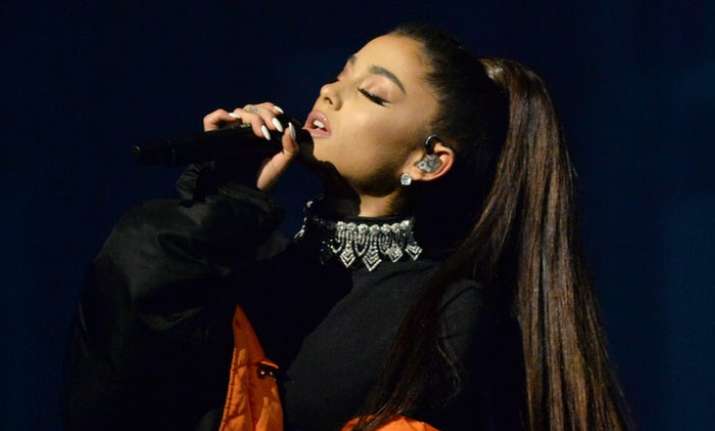 American pop singer Ariana Grande informed her fans that she's planning to return to Manchester where her sell-out concert on Monday ended with Britain's worst terrorist act in 12 years. The singer was heavily disturbed after her concert was converted into a terror ground leaving 22 dead, including children. The night which should've been a night of pure joy turned the last night for many people in Manchester. 
Media in Britain reported on Friday that Grande has promised that she will return to Manchester following the terror attack to spend time with her fans and to "have a benefit concert in honour of and to raise money for the victims and their families", Xinhua news agency reported.Grande announced her intentions in a letter posted online in what was her first public response to the bombing.
May 26, 2017
In her message, Grande called on her fans to have courage following the attacks, and expressed a deep sense of sorrow for those lost and the families who are mourning their loved ones following what she described as a heinous attack.
"Music is something that everyone on Earth can share. Music is meant to heal us, to bring us together, to make us happy. So that is what it will continue to do for us," she said.
Terror struck Monday at the end of Grande's concert at the Manchester Arena as some 20,000 fans were starting to leave.Suicide bomber Salman Abedi detonated a bomb strapped to his body in the foyer area, killing 22 persons and injuring 116 others. 
(With IANS Inputs)