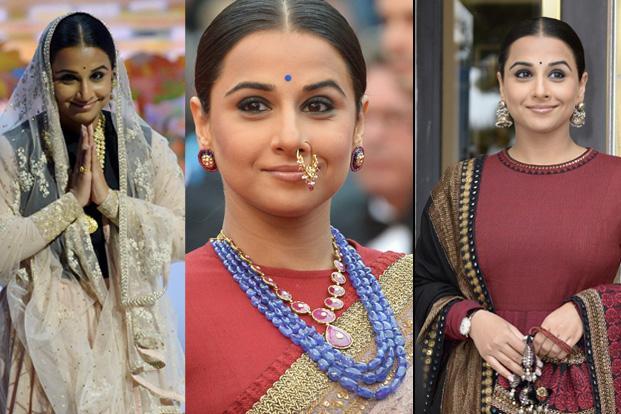 One of the most versatile and successful actresses of Bollywood Vidya Balan, was recently fat-shamed in a press meet and it's really saddening. The actress was on a promotional spree for her upcoming film Tumhari Sulu and was, answering media questions. It was then that a reporter asked the actress about losing weight. Such questions say a lot about what's wrong with our society even today. However, the bold and the beautiful Vidya Balan gave a savage reply that won our hearts.
The reporter asked Vidya, "All your films that we have seen so far, have been women-centric films. Do you want to continue to be seen in women-centric films in the future, or have you thought about losing weight?"
A stunned Vidya asked the reporter to explain the connection between women-centric films and losing weight. When the reporter tried telling her that she needed to lose weight for "glamorous roles", she retorted, " I'm very happy with the work I'm doing. It would be great if you could change your perception". Watch the video here.
Recently, the Begum Jaan actress opened up about sexism in the film industry and said, "The film industry has been really nice to me. I'm quite head-strong. But I think it can really be sexist. In the initial phase of my career, I did face a fair amount of sexism. I used to be really angry about that."
"I was told he has been given dates, so you have to work around them, but I was never asked like that. The male actor would always get a bigger van, a bigger hotel. People would always say like, 'do you need to listen to story?" she said. The actress shared that she has been very lucky to have step into the industry with a movie like 'Parineeta', as no one questioned the set of rules she set for herself.
Vidya Balan who will next be seen in Suresh Triveni's 'Tumhari Sulu' is playing the role of a late-night RJ in the flick. The story revolves around a house maker who chances upon an opportunity of becoming a RJ. The movie is slated to release on November 17
For more entertainment news and updates, follow our Facebook page