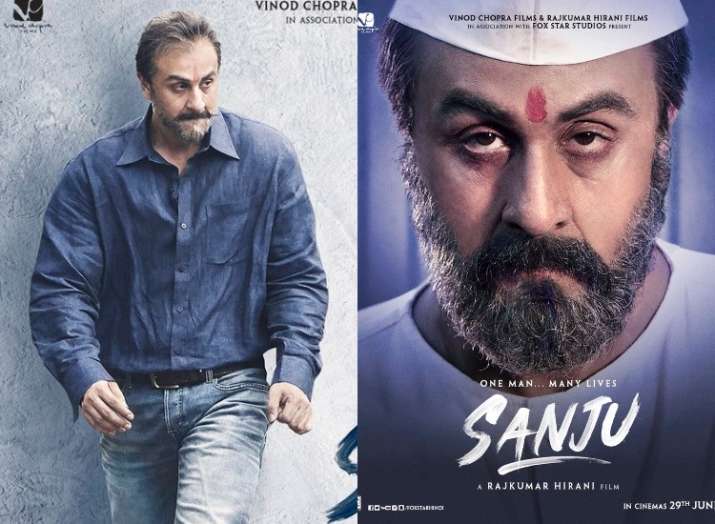 The much-awaited Sanju trailer has finally made an appearance on the internet and how. All the Ranbir Kapoor and Sanjay Dutt fans are going crazy watching the different shades of the actor's life so perfectly portrayed by the Barfi actor. While the film depicts inside details of Dutt's life, Ranbir Kapoor spills the beans about his own love life at the trailer launch. 
In the trailer, Ranbir as Sanjay Dutt reveals that he has had 350 girlfriends in his life that must have shocked everyone who watched it. While talking to the media, Ranbir was asked about the number of the girlfriends he has had till date, the number is not what you must have expected. Ranbir revealed that he had less than 10 girlfriends. 
The entire #Sanju cast once more together before calling it a wrap ! Watch the #SanjuTrailer- https://t.co/YO72nxs1P0 #RanbirKapoor @RajkumarHirani #RajkumarHiraniFilms @VVCFilms pic.twitter.com/Uy56wrqVly

— Fox Star Hindi (@foxstarhindi) May 30, 2018
Ranbir also revealed that he likes love stories and is also very romantic, but not 'tharki'. Well, considering the lover boy image Ranbir has in the B-town, the interest around his love-life is never going to fade away anytime soon. Ranbir is already rumoured to be dating his Brahmastra co-star Alia Bhatt nowadays, however, he hasn't commented much about it.
On the other hand, when asked about Ranbir, Alia revealed to the Hindustan Times, "I haven't asked Ranbir. I don't know how he feels about those.rumours. He won't feel anything as he will be exactly like me (smiles). But there is nothing to feel. There's no need to clarify or deny anything. He is a very good human being, and I am very fortunate to be around him at this point in my life."
If you haven't watched the terrific trailer yet, watch it here now-