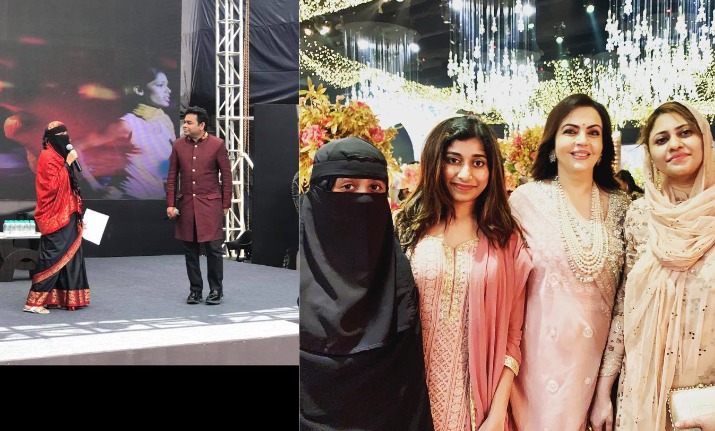 It was the occasion of 10th anniversary of Slumdog Millionaire's Oscar win. On the occasion, an event was organised at Mumbai's slum to celebrate the victory. The Mozart of Madras AR Rahman who was also conferred with an Academy Award for the film, was also present at the event. His daughter Khatija gave a heart-warming speech for her father. Speaking at the event, she said, "Though the world knows you for your music and the award that you won, I have immense love and respect for you because of the values they taught us (three of his children). Your humility matters the most for me. Not an atom of your character has changed ever since you won the Oscar, nothing has changed in you in the last 10 years except the time you spend with us has reduced. I think you are making it up now by taking us on short trips!"
While her speech garnered lot of appreciation, AR Rahman was trolled by the viewers for forcing her daughter to wear a veil. They alleged him of conditioning the women of his family to wear niqabs. Looking at this amount of hatred hurled at her father, who placed India on the world map in terms of music, Khatija wrote an elaborate Facebook post. She urged people not to pass judgement and also clarified that it's entirely her decision to wear a niqab.
Her Facebook post reads:
"The recent conversation of myself on stage with my dad has been doing the rounds although I didn't expect such an overwhelming response. However, there were certain comments which said that this attire is being forced by my dad and that he has double standards.
I would like to say that the attire I wear or the choices I make in my life does not have anything to do with my parents. The veil has been my personal choice with complete acceptance and honour.
I'm a sane mature adult who knows to make my choices in life. Any human being has a choice to wear or do what he/she wants and that's what I've been doing. Hence, kindly don't mnake your own judgements without understanding the exact situation #freedomofchoice.
Also, AR Rahman shared a family picture on his social media with a hashtag #FreedomOfChoice. In the picture, his wife and daughters Khatija and Raheema are posing with Reliance Foundation owner Nita Ambani. Raheema is seen without veil while Khateeja is wearing a niqab.
This picture puts the debate to rest that AR Rahman has forced his daughters to wear a niqab.