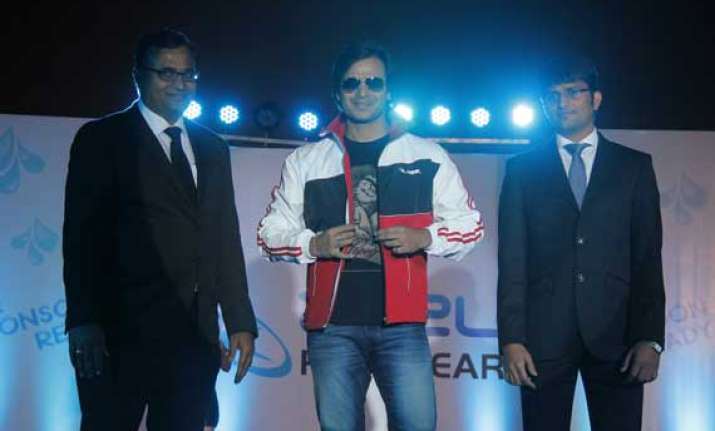 Mumbai: Actor Vivek Oberoi has been named the brand ambassador of Zeel Rainwear, an Indian brand that has unveiled its latest range of rainwear for men, women and children for the monsoon.
The company, part of N.Z. Seasonal Wear, showcased its latest advertising campaign featuring the actor, 37, on the occasion.
Ranging from Rs 300 to Rs 1500, the rainwear clothing will be available across Maharashtra, Goa, Kerala and other key states.
"Indian rainwear market has tremendous scope and organised players are still in a nascent stage. We have a fantastic product range, strong distribution network and built a strong brand reputation over the years.
"We are now looking forward to further expand our distribution network and reach out to customers across India looking for the best rainwear to bear the Indian monsoon," said Dinesh G. Trivedi, managing director, Zeel Rainwear.