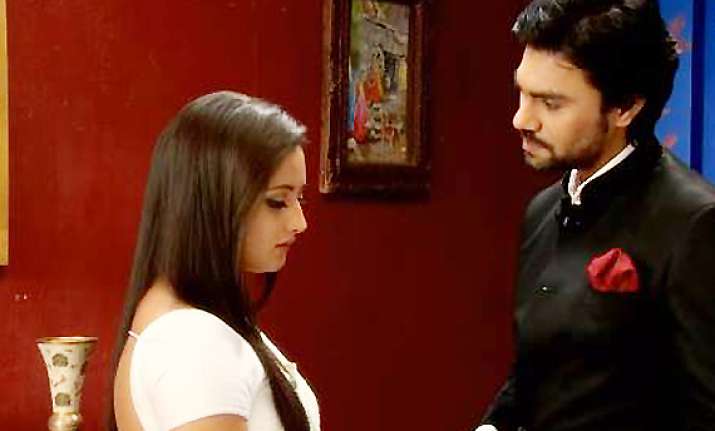 Mumbai, April 21: Rathore and Tapasya's love track is back in Colors long running show "Uttaran'.
As per the current track everyone is happy in Tapasya's family because they have two good news to share. One is Mukta's pregnancy and second is Rathore and Tapasya's reunion. 
Both, love each other but they never lived together for long time, circumstances separated them. But once again Rathore proposed to Tapasya for marriage and she accepted the proposal. 
Watch the on location shoot in which everyone is congratulating them for the new beginning of their love story and demanding a grand party to celebrate the occasion.