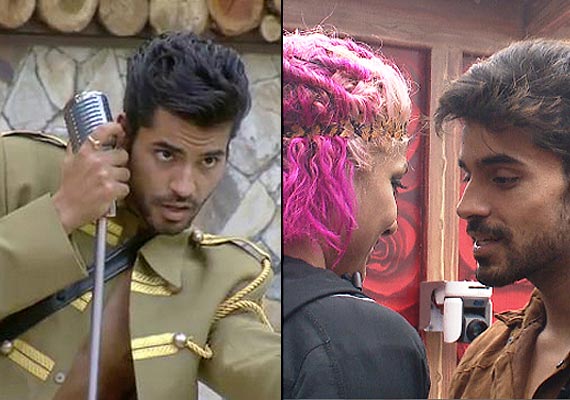 We love, we love Gauti!
A few of the most interesting episodes this season include the days of Gautam Gulati's captaincy. The entire house was transformed into 'Gautam city' and the man himself was anointed as the dictator of the house. The rest of the housemates were asked to follow the orders given by Gautam and do things accordingly.
While Gautam left no escape in entertaining the audience throughout his captaincy and the task, even the contestants seemed enjoying his dictatorship.
Pyar kiya koi chori nahi ki!
One of the most talked about Bigg Boss moments is Gautam and Diandra's love affair. While none of them confronted the relationship, the deal was evidently broke when the duo locked themselves inside the bathroom and kissed each other.
The things were kept under the wraps until a reporter asked Gautam about the incident when a brief press conference was organized in the house. Gautam cleared off the air and spoke bluntly that Diandra kissed him and he kissed her back.
Is thappad ki gunj suni!
One of the rare moments in Bigg Boss 8 include Sonali's tight slap to Ali. The lady, who is otherwise quite careless and all lazy showed her woman power and slapped Ali during an argument.
The entire house was left stunned after Sonali's unpredictable reaction.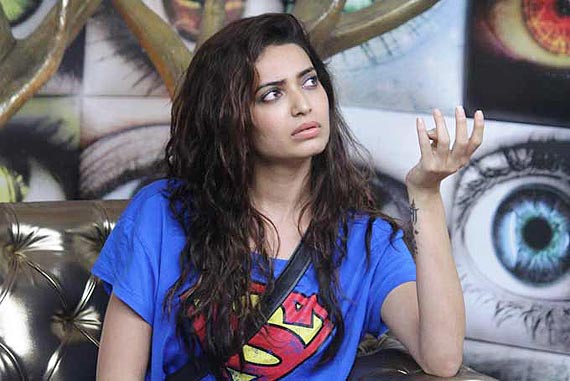 Sochti hai zada, kam voh samajhti hai!
Karishma Tanna is no more just famous for her good looks, but her effluent grey matter has also added her name in the good books of many, including our very own Salman Khan. It was a casual GK sort of session when host Salman fired a few questions to the contestants.
And as he asked Karishma to name the current President of India, the lady confidently answered 'Narendra Modi.' Further, she also failed to answer simple addition and subtraction questions asked by Salman and fell flat on her intelligence.
Bhai hu main Bhai!
The current season of Bigg Boss also witnessed something that has never happened before. The show's host Salman Khan agitatedly walked away from the show following an argument with contestants Karishma and Upen.
When Salman was making fun of the chemistry between Karishma and Pritam, the lady started shedding tears. Salman made it clear that it was his job to entertain the audience and that he surely didn't comment anything worth crying.