Follow us on From sweet scuffles to raging controversies, the current season of Bigg Boss provided a lot of material for the audience to enjoy.
And while all we remember at the end of the show is the winner and his/her journey throughout the season, here we tell you top 10 astonishing moments of Bigg Boss 8. Have a look!
Tujhko mirchi lagi toh main kya karu!
Who can forget the very first brawling issue of the season? During a task, Karishma smeared 'mirchi' powder over Gautam in order to make him quit the task.
However, in lieu, Gautam abused Karishma and the whole issue of abusing a woman on 'national television' got a lot of hype.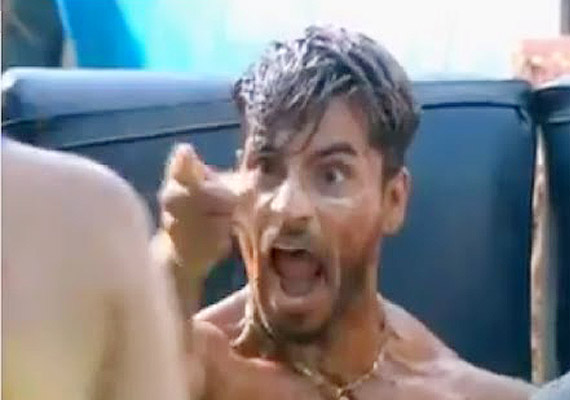 Teri meri prem kahaani!
A surprising moment in Bigg Boss 8 came when evicted contestant Aarya Babbar confessed in front of Salman Khan that he had a brief relationship with co-contestant Minissha Lamba before entering into the show.
While the rest of the housemates remained shocked, Salman criticized Babbar of making unnecessary fuss out of issues that has nothing to do with the show and the game. Further, Aarya apologized and Minissha decided to remain tight lipped about the entire issue.
Ude jab jab zulfein teri!
Sonali Raut has become popular not because of her controversial tic-tacs but due to her own style of being in the house. Her ever-so-famous approach of wiping and cleaning the house without bending her back or using two brooms to clean the garden have made us all laugh out loud every time.
To add more to the moment was, when even Salman appreciated the 'unique' lady for her deeds inside the house and mentioned how Sonali has inspired many for 'Swacch Bharat Abhiyaan.'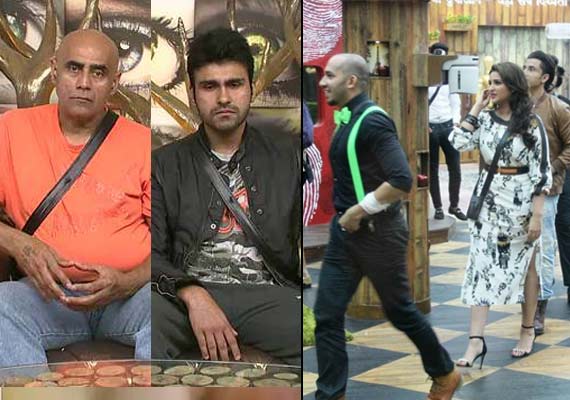 Ye ladka hai deewana!
It was an actual foot-in-mouth moment when Bollywood actress Parineeti Chopra entered inside the house just to accuse inmate Ali of molesting her later. While the star cast of Kill Dil came to promote the film, a dance was also organized where in Parineeti and Ali grooved together. Subsequently, the actress walked off the Bigg Boss house and later revealed that it was a prank on Ali.
However, during the scene, Ali had to face a lot of flak from other contestants who were adamant on making him realize that he had done a shameful stint.
Aa dekhe Zara kisme kitna hai dum!
During another task in the house, a severe clash appeared between Puneet and Aarya where Puneet pushed Aarya causing him serious injury. As a result, Puneet was suspended from the show but made to enter later as a prisoner inside the house.
The incident generated a lot of hoopla and it was deemed that violence of any level would not be tolerated inside the Bigg Boss house.