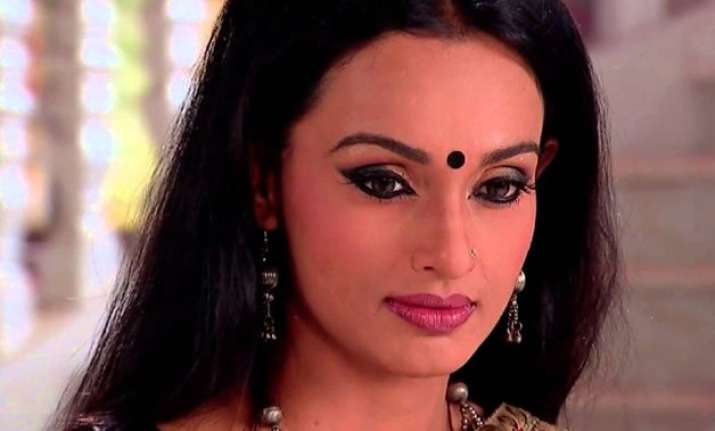 New Delhi: The popular show of Colors TV 'Sasura Simar Ka' is going through a lot of drama with the advent of supernatural angle in the show.
Indravati is on a revenge taking spree with the Bhardwaj family and tries every possible way to harass them.
And now she is planning to kill the entire Bhardwaj family in Simar's absence.
But wait, before you start churning the wheels of your mind, here's the truth behind this incident.
Well, Indravati won't be killing the Bhardwaj family literally. Infact, she will turn them into statues while Simar is away.
While Simar and Amar are totally shocked with this, Indravati makes mockery of Simar's helplessness.
However, when Simar tries to hurt herlself, Indravati stops her and turns Bhardwaj family back to normal.
Actually, Indravati has got to know that Simar has found the woman who knows all her secrets.
Although, Simar has saved her family from Indravati this time, we wonder if she would be able to fight back Indravati with the help of the mystery woman.
Keep visiting this space for more updates on 'Sasural Simar Ka'.