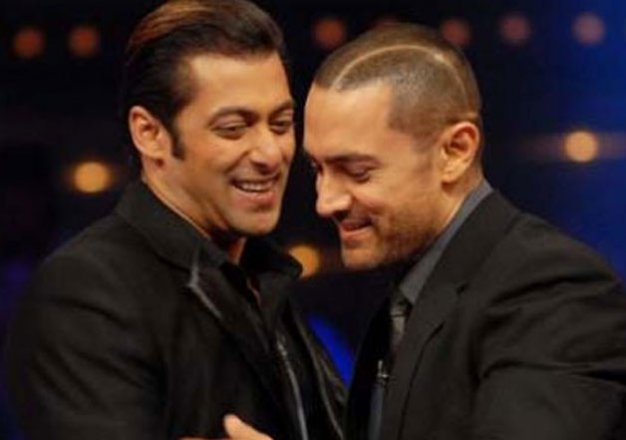 New Delhi: Superstar Salman Khan is the most eligible bachelor in B-town. At the age of 50, he possesses that charm which can make any women go weak in her knees.
The 'Dabangg'star hasn't entered the matrimony yet, though, he has had a string of girlfriends in the past including Aishwarya Rai and Katrina Kaif.
With such a great experience in relationships, Salman knows what works in love and what not. That's the reason why he has helped many stars in sorting out their love lives and recent on the list is his ex-flame Katrina Kaif.
We saw how Salman has been supporting Kat after she split with Ranbir Kapoor. In fact, it is rumoured that 'Phantom' actress took the break up decision after consulting with Sallu.
But, did anyone know that Salman had once turned love guru for his now best buddy Aamir Khan. Interestingly, it happened when the two didn't share such good chemistry.
Aamir has revealed this on Koffee with Karan during a candid chat with Karan Johar. He explained why he didn't like Salman initially (Andaz Apna Apna days) but later got connected with him and how Salman helped him deal with divorce with wife Reena Dutta.
He said, "I just wanted to stay away from this guy. However, this changed sometime around when I split up with Reena. He walked into my life at a juncture when I was at my lowest phase. For about a year and a half I was just locked up in my house and I was on a down slide. That's when I bumped into him again and he said he wanted to come over. And he came over and we started drinking. I don't know how, but something connected there."
Well, we don't know what Salman must have said to Aamir that time but it was certainly a good piece of advice seeing their chemistry in present times.