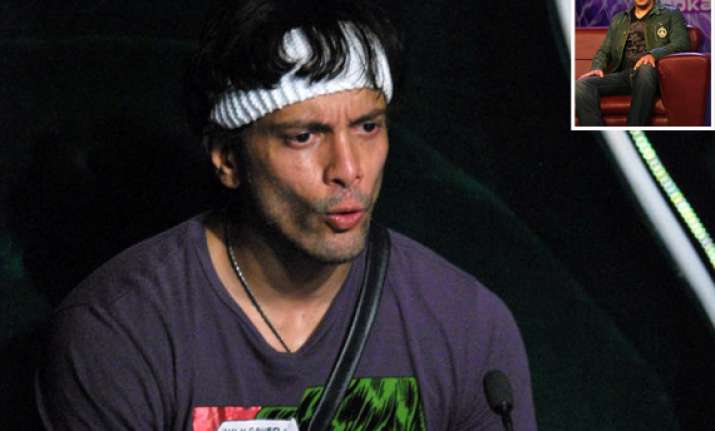 Mumbai, Feb 29: Big Boss 5 participant Akashdeep Sehgal alias Sky has accused the show host Salman Khan of beating him up in Big Boss home.

Akash has made this startling allegation in an interview to a newspaper. He alleged that Salman was against him throughout the show and tried to tarnish his image all the time.

According to Akash, he was shocked when an angry Salman raised his hands on him.

Akash said that it's an open secret that Salman and other participants were after him for no reason and they accused him falsely of being aggressive.