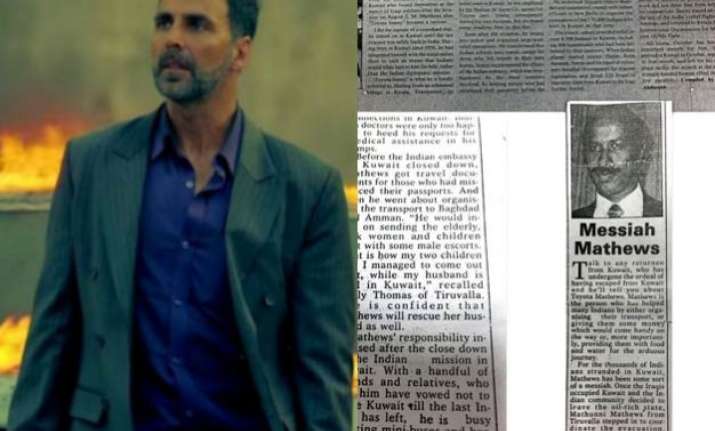 New Delhi: Akshay Kumar's 'Airlift' hit theatres today. The movie narrates the plight of Indians stuck in war torn Kuwait at the height of the Gulf war. Directed by Raja Menon, it revolves around the story of the biggest civil evacuation initiated by any country. The Indian government, in collaboration with Air India, had evacuated 1,70,000 people using 488 flights in 59 days.
Since 'Airlift' was announced, the character Ranjit Katyal, played by Akshay, has caught the fancy of just about everyone. Everyone is eager to know about this mysterious man who carried off a mammoth operation like this which brought Indians back home.
In a recent interview, Akshay had said that they have changed the name of the person for security purposes. He also said that not one, but two or three people were involved in the operation.
Research by Menon said that two men – Sunny Mathews and Vedi - had formed an unofficial committee at that time, and carried out the rescue work.
While details are vague on Vedi, Sunny Mathews' granddaughter Rhea Mathews has shared a post on Facebook where she wrote a heartfelt tribute to the real hero.
In her post, which has gone viral, Rhea has also shared newspaper clippings to add substance to her story.
Here is the post: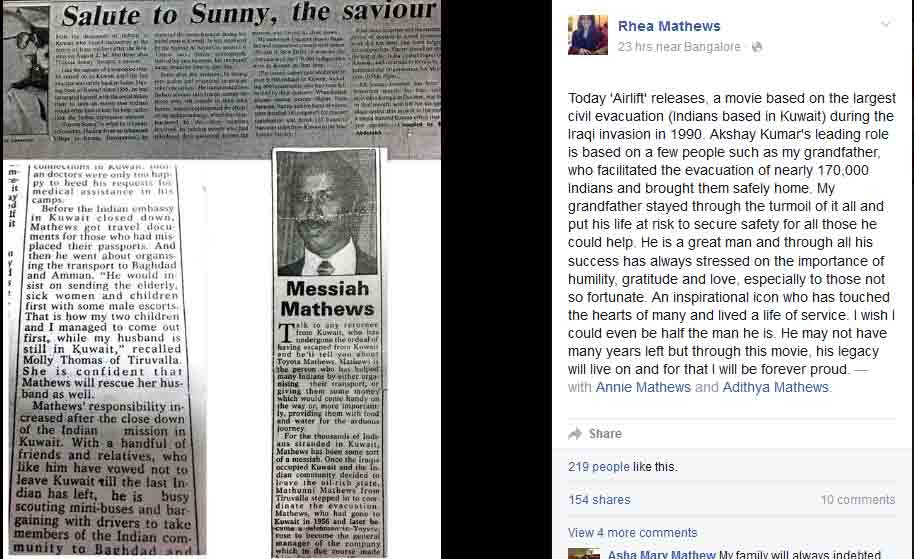 While Akshay has immortalised Ranjit Katyal, we now know that the real unsung hero was Sunny Mathews. The nation is in your debt, Sir.