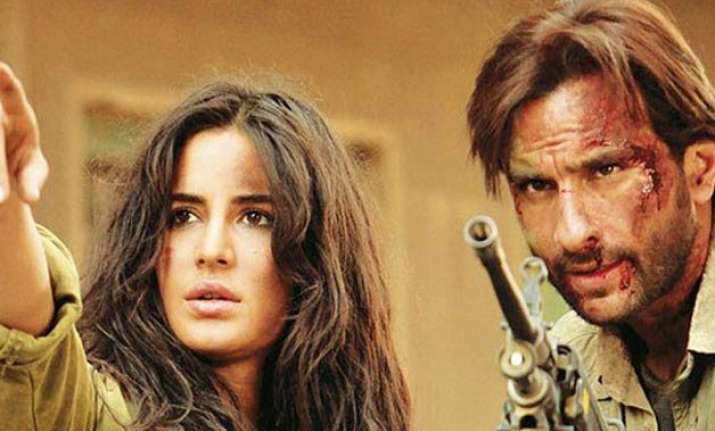 New Delhi: Director Kabir Khan's next release 'Phantom', whose script demanded shooting in Pakistan, was shot in Punjab where the unit recreated the feel of Pakistan.
'Phantom' which is based on the aftermath of the 26/11 attacks on Mumbai required shooting in Pakistan to bring authenticity to the movie. Though the director was keen on making it happen, the other members of the team felt it wouldn't be safe.
Aseem Mishra, the cinematographer of the movie said, "We created Pakistan in Malerkotla in Punjab. Kabir, the production designer and I narrowed down Malerkotla because of its mosque, local people, narrow lanes and overall architecture, which creates the verisimilitude of a town from Pakistan. We dressed it up with posters and flags etc. I have given this section a little greenish warm feel to it. We got some really beautiful evening light in some of the scenes. When you see the film, it all looks so real."
'Phantom' isn't the first movie which was shot in Punjab instead of Pakistan. Hollywood's 2013 release, 'Zero Dark Thirty' too revamped Chandigarh and other parts of Punjab for the movie. This Kathryn Bigelow directed movie portrayed the manhunt launched by the US for 9/11 mastermind Osama Bin Laden.
'Phantom' which has Saif Ali Khan and Katrina Kaif has made it to the news prior to its release. Yesterday, a Pakistani court banned the movie's release in their country after Jama'at-ud-Da'wah (JuD) chief Hafeez Saeed filed a petition in the court. The internationally designated terrorist who was the brains behind the 26/11 attacks felt that this movie would mislead the residents of Pakistan.
Produced by Sajid Nadiadwala and Siddharth Roy Kapur, 'Phantom' will release on 28th August.