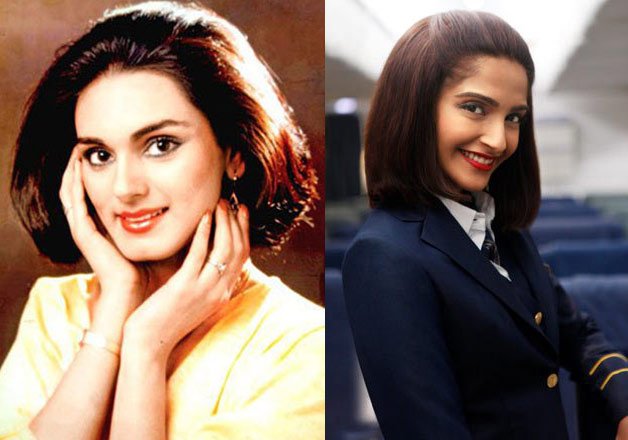 New Delhi: The recent release of Bollywood 'Neerja' is winning accolades from all over the world. The movie, which stars Sonam Kapoor in the lead, is based on the 1986 Pan Am Flight 73 hijack.
'Neerja' highlights the courage and fearless attitude of a brave-heart soul Neerja Bhanot, who had sacrificed her life in order to save the lives of over 300 passengers during the hijack.
Ever since the movie has hit the silver screen, Neerja Bhanot's sacrifice has once again come into limelight and people are being touched by the story of this young flight attendant.
While everyone is going all praises for the movie and Neerja Bhanot, the recent buzz is about the amount Bhanot's family has charged from the film-makers for the story.
Any idea? You must be thinking that Bhanot family must have charged a hefty amount for revealing the details about Neerja.
But you will be disappointed.
As per the media reports, Neerja Bhanot's family has not charged a singly penny from the film-makers for the rights to the story.
However, Bhanot family had put forward just one request, 'to keep Neerja's honour intact throughout the movie'.
Well, Ram Madhavani and Sonam Kapoor have done complete justice to the movie and Neerja Bhanot. Not just the audience, but even Neerja Bhanot's brothers have appreciated the movie.
The movie also stars Shabana Azmi and Shekhar Rajviani and was released on February 19.