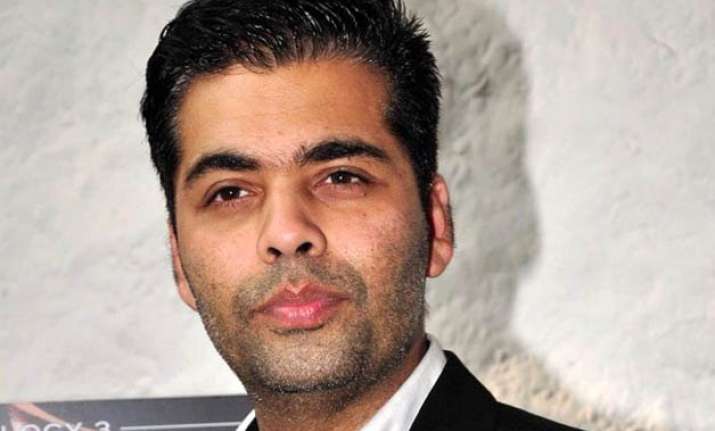 New Delhi: In a major reprieve, director Karan Johar got a clean chit from a local court in  Lucknow after 14 years of legal battle in a case filed against him on charges of insulting the national anthem in the movie Kabhi Khushi Kabhi Gam.
The complaint alleged that in the movie the national anthem was sung and some people in the picture hall stood up while some kept sitting as there was no caution before playing the song which caused dishonour to the national anthem.
"Karan Johar had filed revision petition before sessions court which was heard by Additional District Judge Dhruv Raj, who allowed the revision and discharged Karan Johar from the case today," Johar's lawyer Chandra Shekhar Sinha said.
The magistrate had passed a summoning order on April 17, 2002 and it was challenged by Karan Johar in high court, which had stayed the proceedings on July 18, 2002.
The high court vide judgement dated September 1, 2009 had directed the magistrate to consider discharge application but the magistrate rejected it vide order dated October 20, 2014, following which the revision petition was filed before the sessions court.
The Supreme Court has also said that the audience in cinema houses need not stand up when the national anthem is sung as part of a movie.
National Honours Act
Section 3 of the Prevention of Insult to National Honour Act, 1971 states that whoever intentionally prevents the singing of the Indian National Anthem or causes disturbance to any assembly engaged in such singing shall be punished with imprisonment for a term which may extend to three years, or with fine, or with both.
A logical interpretation of this Section implies that only those who "intentionally prevent" or "cause disturbance" to the singing of the National Anthem are liable to be prosecuted under the Act.
(with PTI inputs)