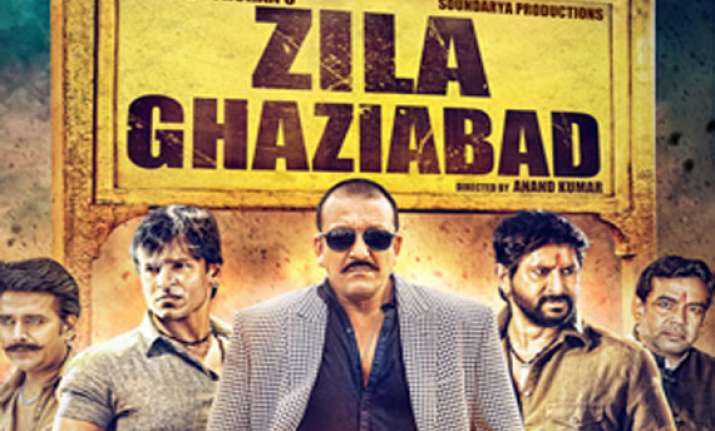 What one could expect from Sanjay Dutt in an action packed movie- punch liner, bone crunching action, a pinch a churn. And all to be served with some sense.
Unfortunately '
ZiIla Ghaziabad'
lacks all these elements and what here looks more solid from outside is actually hollow from inside.
The flick is set in Ghaziabad district, oops sorry! Zilla Ghaziabad. I apologized b'coz  Vivek might get annoyed. Hold on, not because I am afraid of, but I couldn't digest his hilarious angry intense look any further.