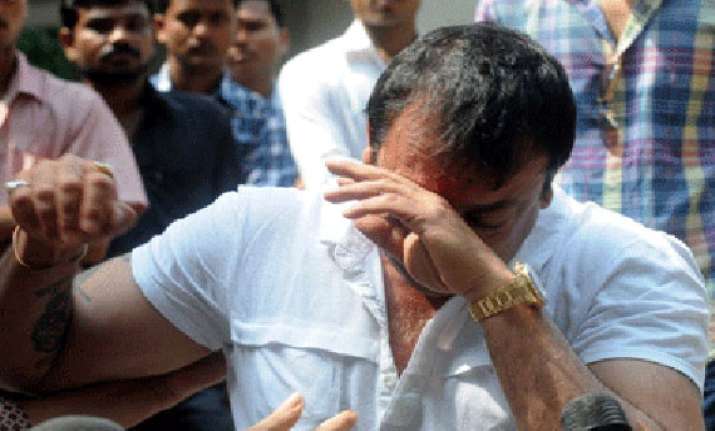 Mumbai, May 20:  Maharashtra police today said it would take at least 15 days to decide whether to keep actor Sanjay Dutt in the high security Arthur Road jail here where he is presently lodged or to shift him elsewhere.  Dutt is currently lodged in the 'anda' (egg-shaped) cell after he was brought to the Arthur Road jail last week to serve his sentence in the 1993 Mumbai serial blasts case. The actor has been restless at nights, reading religious books, police said.
"We will take some more time to take a call on whether to shift Dutt or not. He will not be shifted anywhere in the near future," Additional Director General of Police (Prisons) Meera Borwankar told PTI.
Another jail official said dilemma to shift the actor or not will continue for at least another 15 days.  Reasons attributed for this were that the prison department has been gathering information such as number of convicts, security conditions, presence of inmates linked to underworld in various jails in the state like those located in Taloja (Navi Mumbai), Yerwada (Pune), Thane, Nagpur and Nashik.
"The authorities are studying various aspects, particularly security ground before taking any decision on the actor's shifting," the jail official added.  
Though there are some convicts lodged in the city jail, usually it is used to house undertrials.  Dutt has to serve 42 more months in jail following his conviction in the 1993 bomb blast case being upheld by the Supreme Court, which, however, reduced his sentence by one year (to five years from six) in March this year.  He has already served 18 months of his sentence.